Regular price
Sale price
$88.23
Unit price
per
Sale
Sold out
Please check availability of this product
1.The industry leading AKM4137 asynchronous frequency chips.
2.Using very low phase noise of American Crystek CCHD957 clock up to give priority to the clock source,and using the low noise LT1963 pxo independent power supply.
3.Support I2S input source port 16~32 bit 44.1K to 384K;Coaxial port support PCM 44.1K to 192K;Two ports can support 176.4K DoP input.
4.In any input signal,the output can be set through the front panel of the coding switch is one of the following kinds:44.1K,88.2K,176.4K,352.8K,DSD64,DSD128,DSD256.
5.The output I2S/DSD mouth,I2S-balance HDMI port port are defined as follows:
                  Output I2S-RJ45 port(so shape)
                  1.I2S-DATA/DSD-DATAL
                   2.GND
                  3.I2S-LRCK/DSD-DATAR
                  4.GND
                  5.I2S-BCLK/DSD-CLK
                  6.GND
                  7.DSDOE(Output is 0 said transmission PCM signal,the output is 1 said DSD signal transmission)
                  8.MCLK
Output I2S-HDMI port(HDMI mouth shape,here is I2S/DSD source signal transmission,not the HDMI signal,so can't received universal HDMI port)

How to use
The principle of asynchronous sampler is the received signal,through internal recalculate(increase or decrease the sampling rate),to give up the original signal at the same time,the clock of the high-level internal clock will be aligned to the clock signal,and then according to the set of data stream sent out again.
This method can optimize original obvious weak signal system,such as ordinary CD digital audio signal(signal jitter is larger),digital audio signal usb interface card,etc.
Another purpose of this machine is can receive coaxial DSD signals,convert them into a set of arbitrary signal output.

Specification
Size:60(high)X100(wide)X154mm(deep)
Net weight:410g
Share
View full details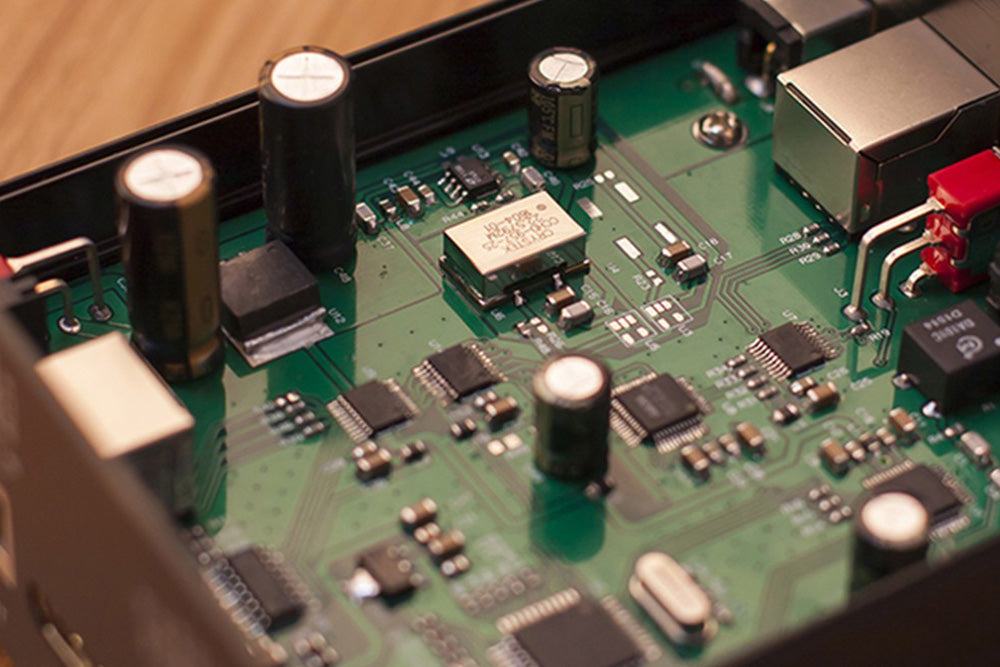 Fast & Free Shipping

Free Australia Post Shipping. All products ship from our Australia Warehouse

Australian Warranty

Purchase with confidence, this product is covered by a full Australian Warranty

Experienced Product Support

We have the solution! "as audiophiles who love playing with Hi-Fi gear as much as you do"

Showroom Demonstrations

Contact us to arrange a time to listen to your favourite products in our dedicated demonstration rooms.