Regular price
$0.00
Sale price
$640.29
Unit price
per
Sale
Sold out
https://www.youtube.com/watch?v=zNuZ21-78cg AfterDark. Project ClayX GIESEMANN OCXO 10MHz Reference Master Clock        
Please contact for upgrade options
產品特點         
該產品採用的OCXO,並通過長期校準來選擇並安裝具有出色穩定性的設備。
OCXO單元增加了由Dynamat Extreme Corporation (Made in USA)

製

成Audio Grade的隔熱Anti-Shock Material,KEMET EMI Shielding + 外層添加由真皮製成

的隔熱,

 以保持OCXO的性能最大化。
機箱的底部由2毫米厚的BLACK MATT鋁材料 +2mm碳纖維材料製成,具有堅固的振動控制結構。另外,使用厚度為3mm /6mm的

碳纖維材

材料在板周圍構造了堅固的磁屏蔽。  
使用高度校準的測量儀器旗艦Symmetricom 5125A嚴格測量特性。通過繪製每個單元輸出處的Phase Noise相位噪聲和Allan Deviation艾倫方差來保證時鐘質量。 
Audio Note UK Silver Solder  
內部電線

為 

Duelund Coherent Audio DCA AC0.4 Silver Premium Audio Cable (Silver in Cotton/ Oil impregnated) (Handmade in Denmark) 
AfterDark. Project ClayX WoodMAT for best musical representation (Optional)  
Hand Made in Hong Kong 
兩年的免費維修保修。 
外部 AfterDark. Black Modernize LPS電源 (Optional)
本設備設計為只能使用外部直流電源進行操作。確保准備外部直流電源。我們建議使用AfterDark. 的專用電源 
6mm Carbon Fiber on Front / 1mm Carbon Fiber at the back
外部DC規格為12V 2.5A  
外部DC插頭標準為2.1mm / 5.5mm。Made in Japan by Lumberg
Audio Grade Furutech NCF IEC 
產品中安裝的OCXO可長時間校準工業設備中使用的產品,並使用特性良好的設備。為了最佳地選擇音頻時鐘,

高度校準的測量儀器旗艦Symmetricom 5125A嚴格測量特性。通過繪製每個單元輸出處的Phase Noise相位噪聲和Allan Deviation艾倫方差來保證OCXO時鐘質量。        
等級選擇值
本產品中安裝的OCXO使用已校準幾個月的穩定OCXO單元。為了進行音頻時鐘的最佳選擇,我們正在對相位噪聲特性和短期穩定性(艾倫色散)進行全面評估,以便進行更詳細的檢查。最終產品將參考Keysight 53220A原子鐘GPSDO進行最終測量和微調。
選擇基準值
Phase Noise 相位噪聲:偏移1 Hz時為-100至-121dBc / Hz或更低(Grade 區分)偏移10 Hz時為-145 dBc / Hz或更低  
| | | |
| --- | --- | --- |
| GRADE | Phase Noise@ 10Hz | Phase Noise@ 1Hz |
| PRINCE | -131 | -100 |
| QUEEN | -132 | -103 |
| KING | -134 | -107 |
| Emperor Signature  | -138 | -110 |
| Emperor Signature SE | -139 | -112 |
| Emperor CROWN | -140 | -113 |
| Emperor CROWN SE | -140 | -114 |
| Emperor DOUBLE CROWN | -141 | -117 |
| Emperor TRIPLE CROWN | -142 | -118 |
| Emperor Giesemann | -143 | -120 |
| Emperor Giesemann EVA | -145 | -121 |
Allan Deviation 艾倫方差短期穩定性參考值 
[Emperor Giesemann EVA]TAU = 1sec 2.50E-13或更短(0.00025ppb / s)
[Emperor Giesemann]TAU = 1sec 2.78E-13或更短(0.00028ppb / s)
[Emperor Triple Crown] TAU = 1sec 3.8E-13或更短(0.00038ppb / s)



技術指標
超低相位噪聲OCXO 10MHz振盪器
配BNC電纜。
輸出:10 MHz x 1系統,正弦波
輸出阻抗:50歐姆
機身尺寸:W141mm x D210mm x H90mm
重量約2.0公斤
外部直流電源:DC 5V/ 12V 1A推薦電壓
外部DC插頭標準:2.1毫米/5.5毫米
2年免費維修保證
*設計和規格如有更改,恕不另行通知。
Features 
The product uses the selected audio grade OCXO, and through long-term calibration to select and install equipment with excellent stability.
OCXO that employs with qualitative measure equipment.
OCXO is enclosed and covered with Dynamat Extreme Corporation (Made in USA) which is used to stabilize and minimize heat separation,  addition EMI material from

KEMET EMI Shielding

is placed on top of OCXO,  the outer layer is covered with real leather to isolate the heat factors for maximizing OCXO performance . 
Black Alu material + Carbon Fiber material front and backplate, solid anti-vibration. In addition, due to the thickness used, 3mm / 6mm Carbon Fiber material material with plate can provide solid EMI/ magnetic coverage.
Advanced instrument Symmetricom 5125A calibrated with plotted characteristics. The phase noise, and Allen Derivation defines different grades of the OCXO. 
Audio Note Silver Solder
Duelund AC0.4 Silver Premium Audio Cable (Silver in Cotton / Oil impregnated) (Handmade in Denmark) (Internel DC cable only)
AfterDark. Project ClayX WoodMAT for best musical representation (Optional) 
Hand made in Hong Kong
2 years warranty 
Optional external LPS power supply
Optional 0.8m DC power cable made by Duelund Audio 
AfterDark. Black Modernize External LPS power supply (Optional) 
This device is designed to operate only with external DC power. Make sure to prepare an external DC power supply. We recommend using our dedicated AfterDark. Black Modernize Linear Power Supply Carbon Fiber x NCF Edition 
The external DC specification is 12V 2.5A. 
The external DC plug standard is 2.1mm / 5.5mm. 
The upgrade DC cable can be purchases separately.
Level selection value
The OCXO installed in the product can calibrate the products used in industrial equipment for a long time, and use equipment with good characteristics. In order to optimally select the audio clock, we comprehensively evaluate with Symmetricom Flagship 5125A to analysis the phase noise characteristics and short-term stability (Allen dispersion) that can be determinate the OCXO grading accordingly.

The OCXO installed in this product uses a stable OCXO unit that has been calibrated for several months. In order to make the best choice of OCXO. We are conducting a comprehensive evaluation of phase noise characteristics and short-term stability (Allen dispersion) during detailed inspection. 
The final product will final measured and fine tuned with Keysight 53220A with reference to Atomic Clock , GPSDO. 

Quality of OCXO is determined by Phase Noise at 1Hz / at 10Hz
Phase noise: -119 to -113 dBc / Hz or lower at 1 Hz offset (Grades) -137 dBc / Hz or lower at 10 Hz offset
| | | |
| --- | --- | --- |
| GRADE | Phase Noise@ 10Hz | Phase Noise@ 1Hz |
| PRINCE | -131 | -100 |
| QUEEN | -132 | -103 |
| KING | -134 | -107 |
| Emperor Signature  | -138 | -110 |
| Emperor Signature SE | -139 | -112 |
| Emperor CROWN | -140 | -113 |
| Emperor CROWN SE | -140 | -114 |
| Emperor DOUBLE CROWN | -141 | -117 |
| Emperor TRIPLE CROWN | -142 | -118 |
| Emperor Giesemann | -143 | -120 |
| Emperor Giesemann EVA | -145 | -121 |
Allan variance short-term stability reference value
[Emperor Giesemann EVA]TAU = 1sec 2.50E-13 or less(0.00025ppb / s)
[Emperor Giesemann] TAU = 1sec 2.78E-13 or less(0.00028ppb / s)
[Emperor Triple Crown] TAU = 1sec 3.8E-13 or less(0.00038ppb / s)


Technical index
Ultra-low phase noise OCXO 10MHz oscillator
Optional BNC cable.
Output: 10 MHz x 1 system, sine wave
Output impedance: 50 ohm 
Body size: W141mm x D210mm x H90mm 
Weight about 2.0 kg
Required External DC power supply: DC 5V/12V 1A 
External DC plug standard: 2.1mm / 5.5mm
2 years free maintenance warranty
Design and specifications are subject to change without notice
Made in Hong Kong 
所有發燒產品從設計,生產和裝配及售後服務將會在香港每日夜晚9點開始...人手製作。
因為店主只能在晚上開始生產線,店主每晚只能生產有限的AfterDark.產品。
Share
View full details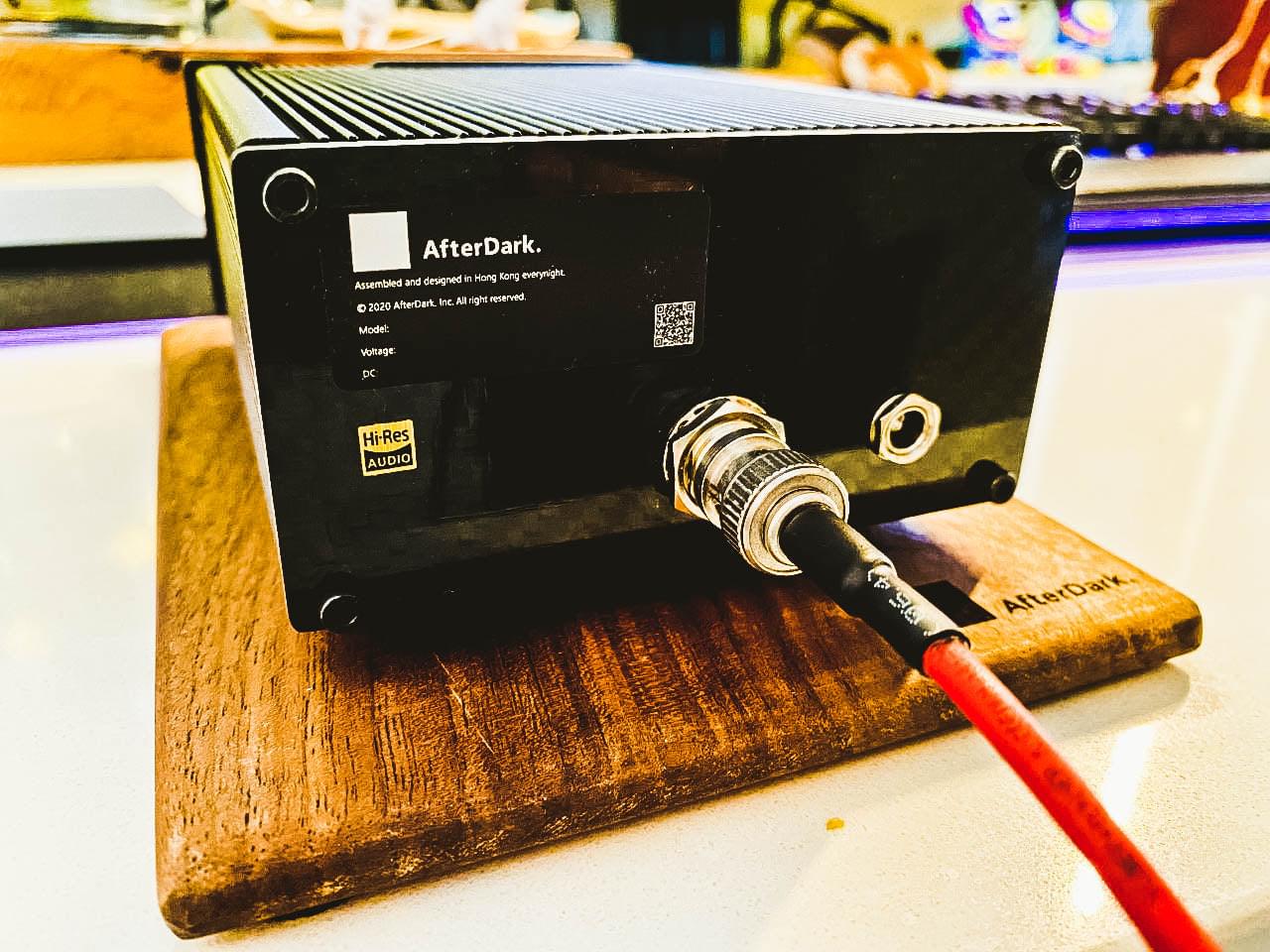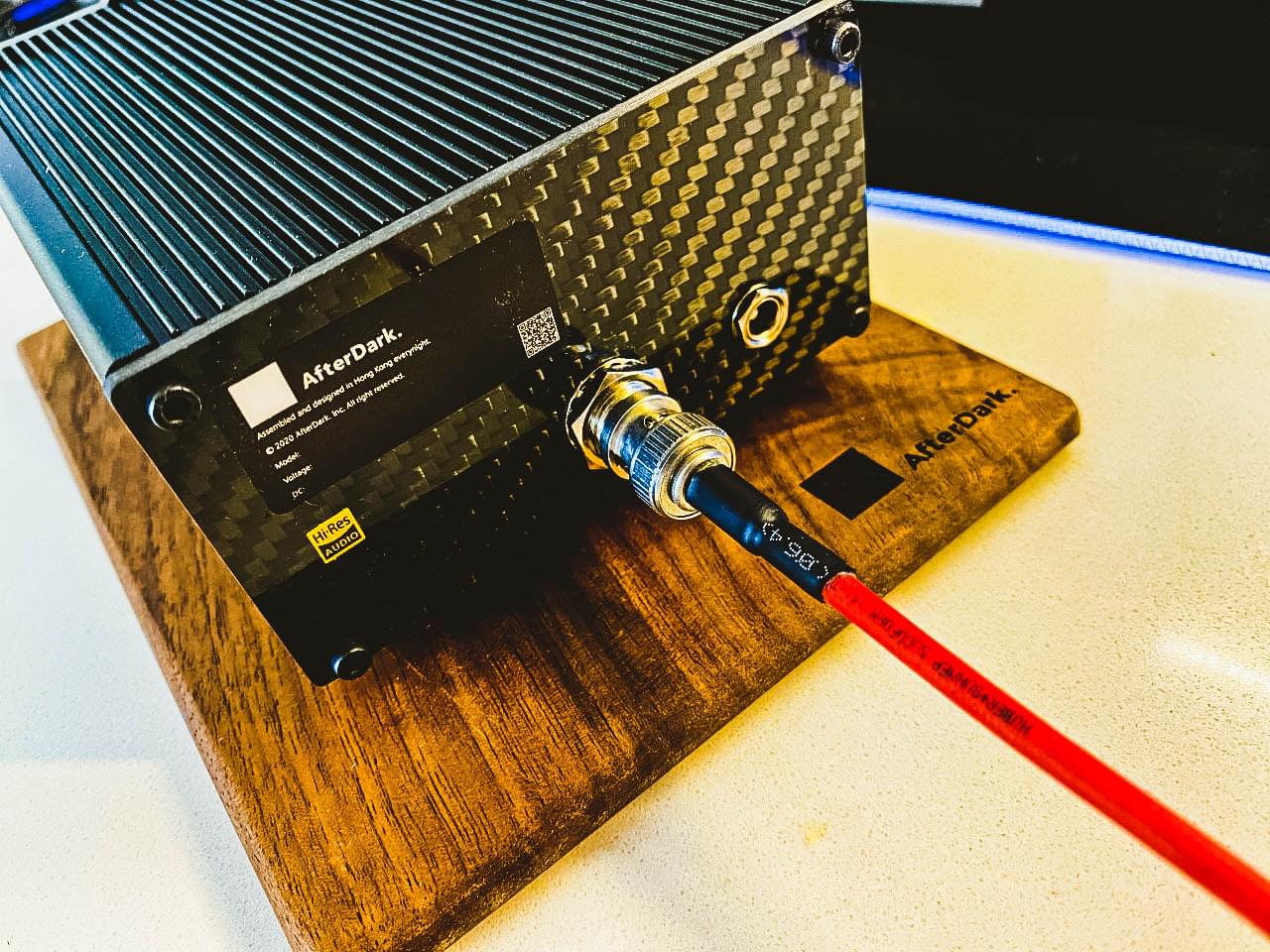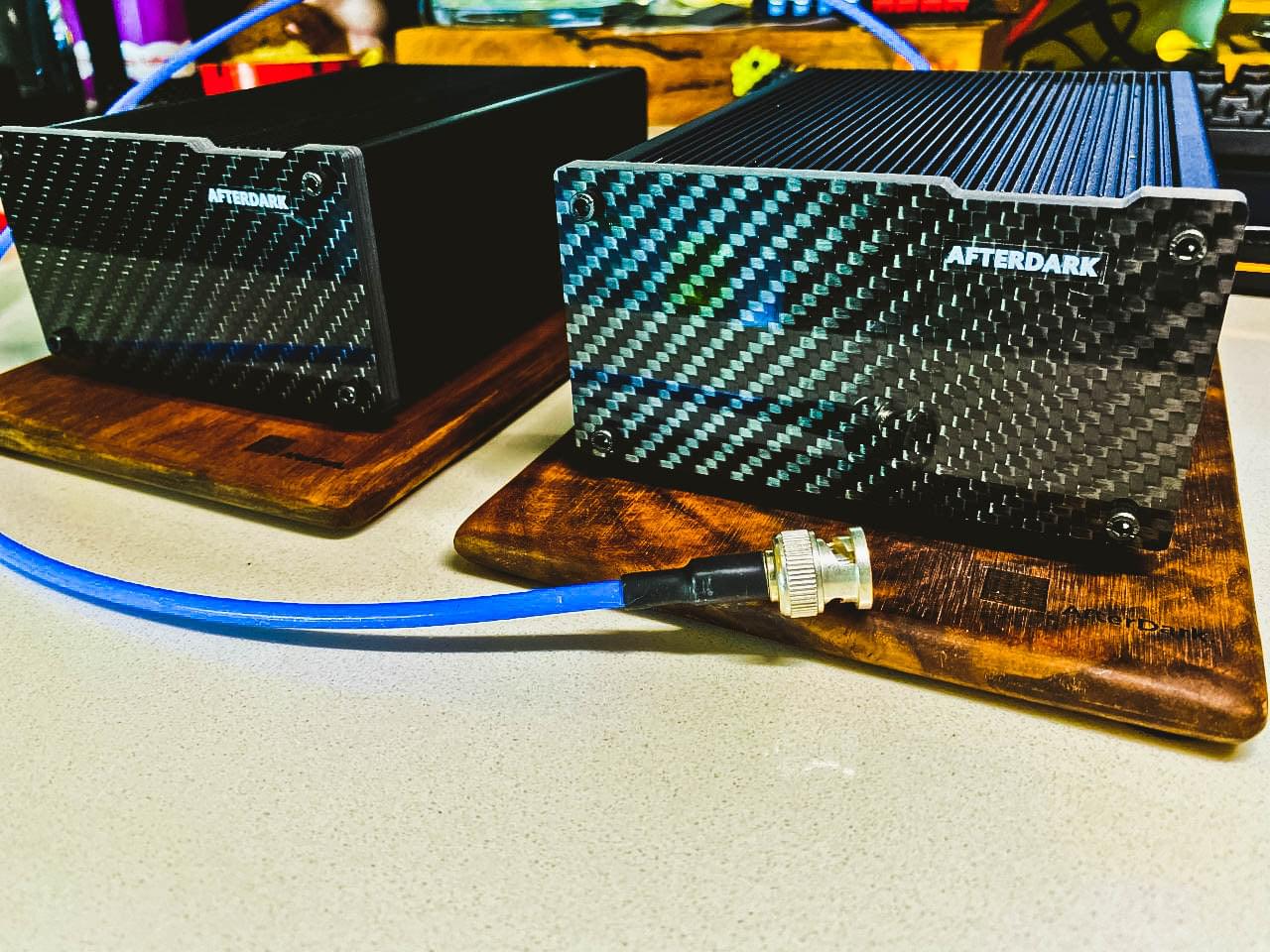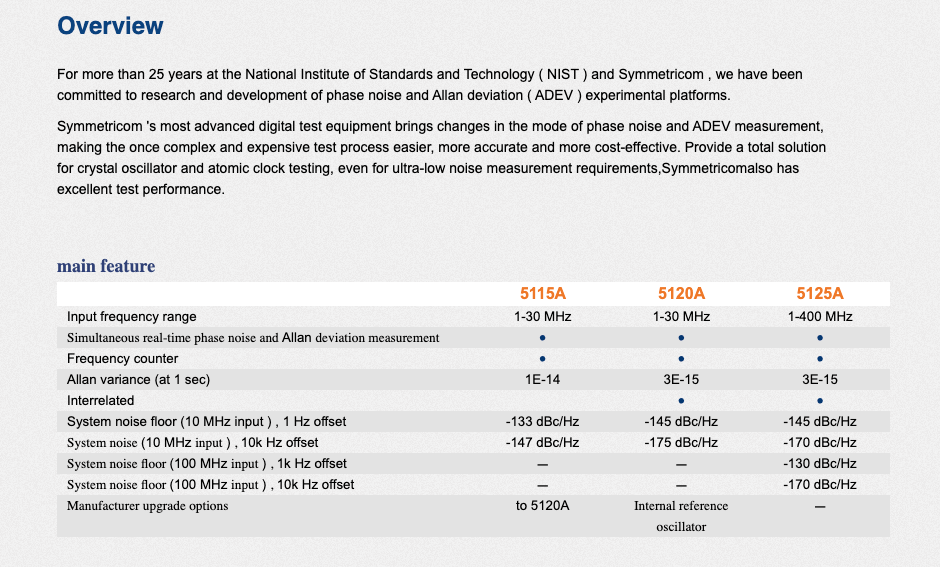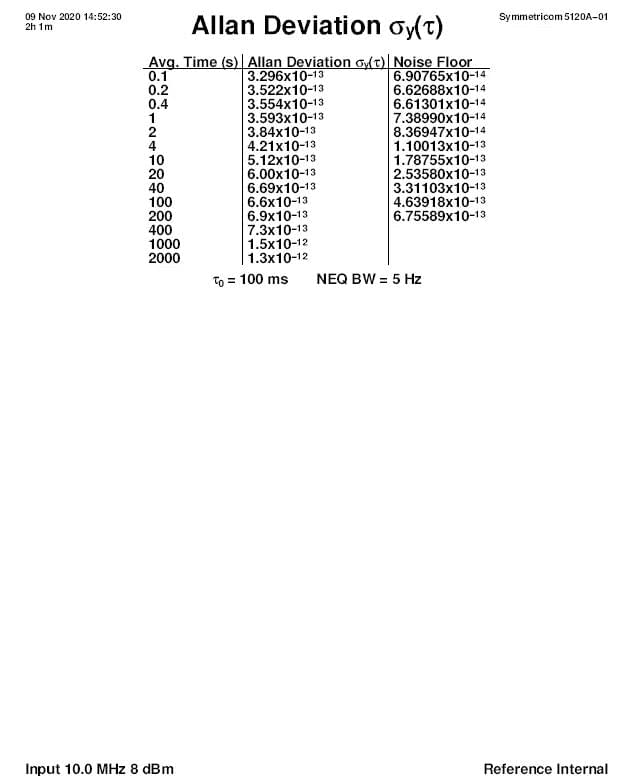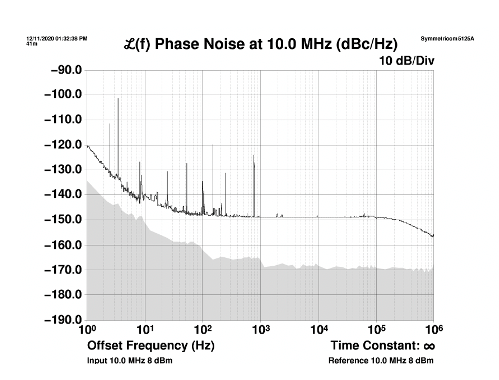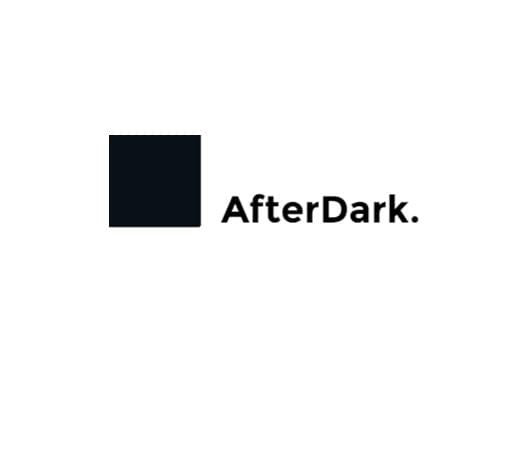 Fast & Free Shipping

Free Australia Post Shipping. All products ship from our Australia Warehouse

Australian Warranty

Purchase with confidence, this product is covered by a full Australian Warranty

Experienced Product Support

We have the solution! "as audiophiles who love playing with Hi-Fi gear as much as you do"

Showroom Demonstrations

Contact us to arrange a time to listen to your favourite products in our dedicated demonstration rooms.