Regular price
Sale price
$83.52
Unit price
per
Sale
Sold out
The FP-3TS20 is a very high-performance 3-wire power cable dedicated to uncompromising audio applications. The FP-3TS20 demonstrates manufacturing quality and technicality that leaves no doubt as to its top-of-the-range positioning.


Thus, each conductor is made up of a central core consisting of 56 single crystalline OCC copper strands, each 0.18mm in diameter, surrounded at its periphery by 29 strands of the same composition, i. e. a total cross-section of 2.16mm² per conductor.

Each of these bundles is individually insulated within a 3.53mm diameter polyethylene sheath covered with a Teflon film, while the whole is then protected by a double protection with PVC inner sheath and braided copper shielding.

As is customary with this manufacturer, all metals will have benefited from the proprietary Alpha? anti-magnetism process, which involves 2 steps:
 

1- Cryogenisation of metals by -250°C using liquid nitrogen in order to consolidate their molecular structure and significantly improve their conductivity.

2- Submission of these same metals to a powerful magnetic field created by means of magnets arranged in rings, and whose attraction force is constantly controlled in order to leave no magnetic residue at the end of the treatment.
 

This second technique, developed in collaboration with the Japanese firm SEKIGUCHI MACHINE SALES, takes part in making FURUTECH cables exceptional conveyors for any electrical signal invested in sound reproduction.
 
Specifications:
Power cable 3 conductors Very High Performance
3 Conductors of Unit Section 2.16mm² Consisting of a total of 85 Copper? -OCC (Alpha) Strands of each 0.18mm Diameter
3.53mm Diameter Polyethylene Insulation Covered with Teflon Film and Colour coded (Red / White / Yellow)
9.6mm Diameter High Flexibility Black PVC Inner Sheathing 9.6mm Diameter
Braided shielding made of 9 x 24 copper wire? -OFC (Alpha) of 0.12mm diameter.
Exterior shell in ultra-high-strength Night Blue PVC (Dark Blue)
Maximum Conductor Resistance: 0.008? / M
Total Cable Diameter: 14.3mm
Colour code: Red=Phase / Yellow=Neutral / White=Earth
 

Share
View full details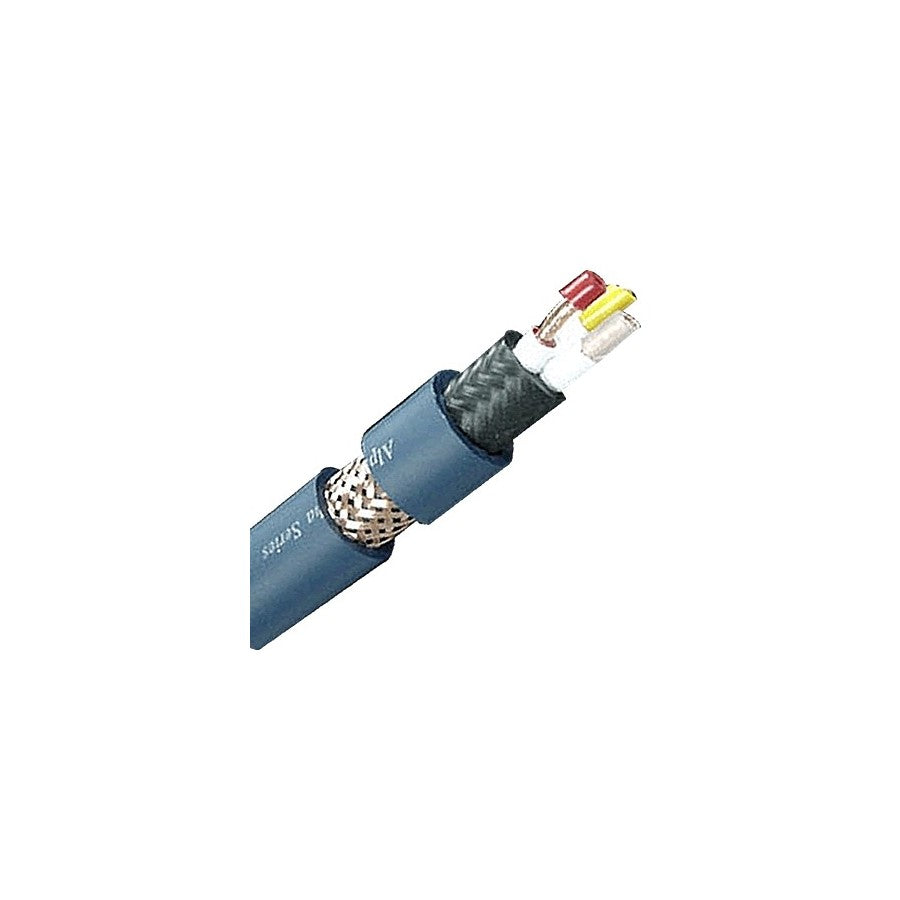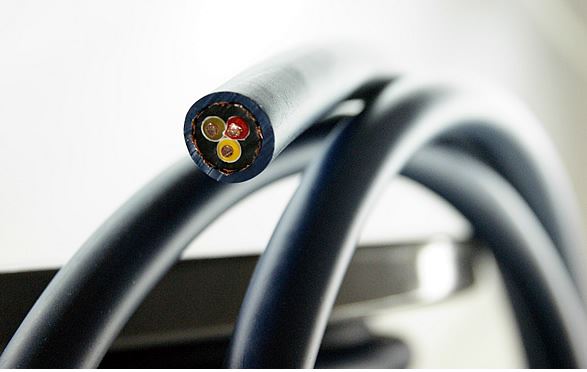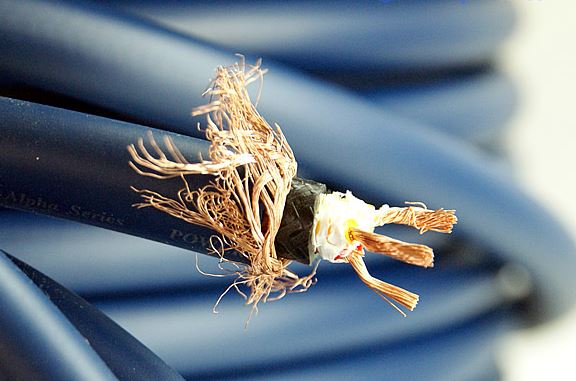 Fast & Free Shipping

Free Australia Post Shipping. All products ship from our Australia Warehouse

Australian Warranty

Purchase with confidence, this product is covered by a full Australian Warranty

Experienced Product Support

We have the solution! "as audiophiles who love playing with Hi-Fi gear as much as you do"

Showroom Demonstrations

Contact us to arrange a time to listen to your favourite products in our dedicated demonstration rooms.