Regular price
Sale price
$475.16
Unit price
per
Sale
Sold out
SHUNYATA RESEARCH VENOM ETHERNET CABLE
BRAND NEW FOR 2019!
Our Ethernet cable was made for our sister company CIS (Clear Image Scientific) for high speed medical imaging applications.  Shunyata Research incorporated its exclusive technologies into the Venom, Alpha and Sigma high-speed Ethernet cables, and has quickly made them the most sought after products in their category.
No other Ethernet cable on the market has the following array of explainable, definable technologies built into its design.
The market response and ground swell of accolades for these designs speaks for itself.
Standard length of cable is 1.5 metre. Select your length from the drop down menu. For lengths longer than 3.0m please contact us.
TECHNOLOGY
PRECISION MATCHED Z TECHNOLOGY
The most fundamental of three critical ethernet cable technologies is termed Precision Matched Z (PMZ) conductors. Designer Caelin Gabriel's research into high-speed signal transmission found that the precision with which any digital cable conductor is constructed has a profound impact on performance. Widely differing manufacturing variances will lead to signal distortions that are clearly audible in any system designed for high-fidelity. To achieve the benefits of PMZ, Shunyata Research produces the Venom, Alpha and Sigma ethernet cables using extrusion and braiding machines that are run at one-quarter normal speeds during the manufacturing process. This virtually eliminates the micro distortions otherwise inherent to high-speed signal transmission through traditionally extruded conductors. While costly, this process delivers superior timing, clarity and dynamics in sound when compared to any other ethernet cable produced through normal processes.
KINETIC PHASE INVERSION PROCESS™
The second and equally effective technology applied to all three Shunyata Ethernet designs is the now famous Kinetic Phase Inversion Process™ (KPIP). KPIP is a proprietary Shunyata Research wire-treatment process that effectively eliminates break-in and improves the characteristic performance of all signal and power cabling it is applied to. These improvements are magnified when applied to high-speed signal conductors because they are more prone to signal degradation and micro distortions within conductors than comparably slower speed analog signal cables.
SPECIFICATIONS
Venom Ethernet
– CAT 6A
– 22AWG OFE Copper
– PTFE Dielectric
– Precision Matched Z conductors
– Kinetic Phase Inversion Process™ (KPIP)
Share
View full details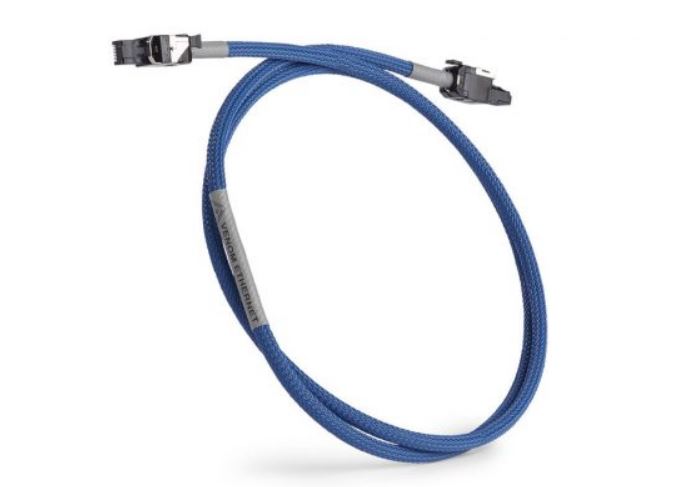 Fast & Free Shipping

Free Australia Post Shipping. All products ship from our Australia Warehouse

Australian Warranty

Purchase with confidence, this product is covered by a full Australian Warranty

Experienced Product Support

We have the solution! "as audiophiles who love playing with Hi-Fi gear as much as you do"

Showroom Demonstrations

Contact us to arrange a time to listen to your favourite products in our dedicated demonstration rooms.