Regular price
Sale price
$494.85
Unit price
per
Sale
Sold out
SONCOZ SGD1 DAC Duel Mono ES9038Q2M 32bit / 784 kHz DSD512 XMOS U208 Bluetooth 5.0
Audiophile Store, Australia Stock, Local 2 year Warranty, Full Support!
2x ES9038Q2M 32bit  784 kHz / DSD512 - XMOS U208 - AKM 4418A
Here is a DAC with volume control based on ESS ES9038Q2M SABRE technologies. It has been warmly welcomed thanks to its many features, as well as its thorough integration of high fidelity music criteria. Its modern design is extremely ergonomic, making the SGD1 an ideal choise for all audiophiles looking for a solution that provides high quality audio playback, with extensive connectivity and easy installation within any type of ambitious audio system.
Review by Audio Science Review
There is great attention paid to keeping noise and interference to a minimum. All of this helps SGD1 beat over 200 DACs in SINAD (distortion plus noise)!

Two ES9038Q2M DAC chips in Mono Mode. Resulting in Higher Performance than Many ES9038PRO DAC's!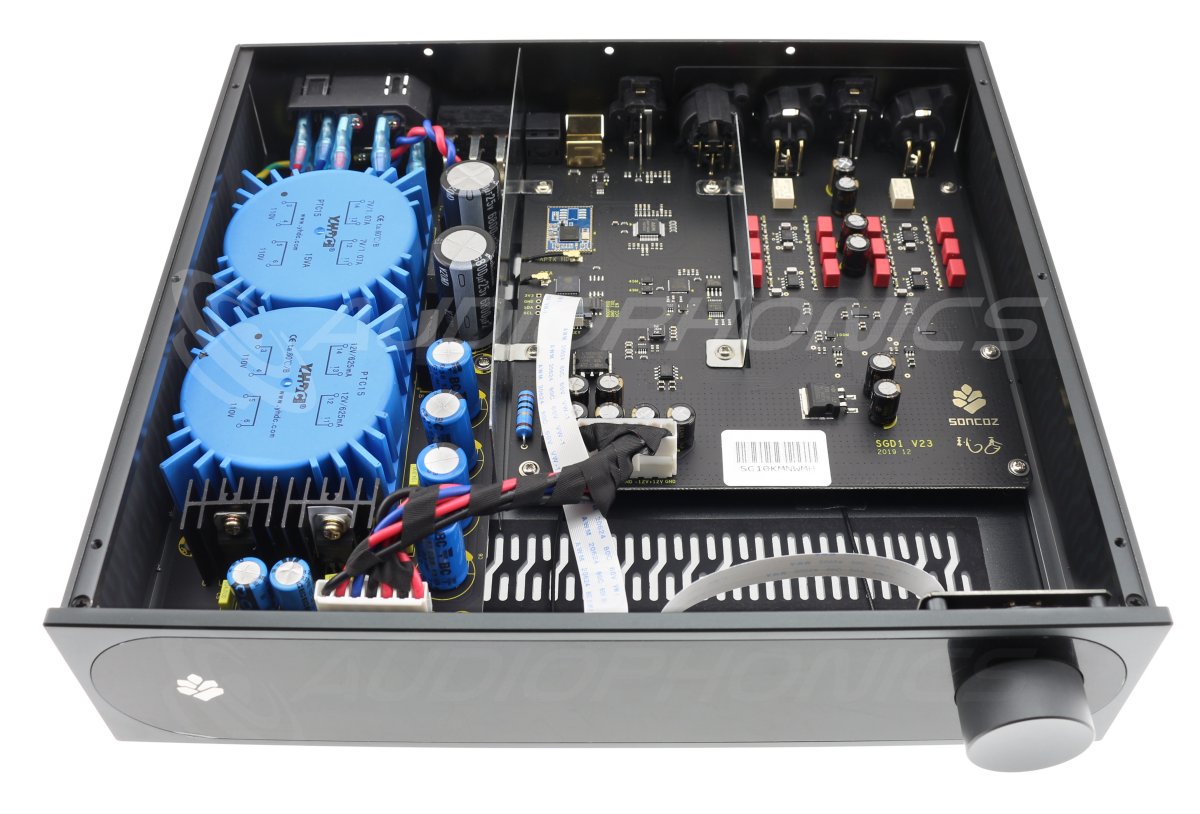 The SGD1 is a well designed DAC built on chips ES9038Q2M Sabre 32-bit integrated in dual mono mode : each of these chips see its computing power 100% dedicated to a single channel of the stereophonic signal. This achieves a sound restitution of exceptional clarity with tremendously low crosstalk.

This component belongs to ESS flagship series and is among the best current hardware solutions for high-fidelity audio decoding. It uses HyperStream 32 BIT 768kHz architecture with native DSD support. Each one of this chips is also equipped with advanced reconstruction filters and uses some of the finest dithering techniques available on the audio market.

ESS ES9038Q2M SABRE DACs are also very popular thanks to their ability to operate volume with almost no consequences on the audio bitrate.
XMOS U208 USB interface & AKM 4418A Digital Audio Interface


The device has two USB connectors on the rear panel. Respectively, USB-B input and a USB-C input for interfacing OTG devices.

Both USB inputs work with a XMOS U208 USB interface. This is a reference component in the field of high-fidelity music, with digital streams supports up to 32-bit 768kHz as well as (native) DSD512.

In addition to the USB inputs, the SONCOZ SGD1 has a AKM 4418A chip which allows the conversion of digital S / PDIF streams on its AES / coaxial, optical inputs with a 24-bit / 192 kHz / DSD64 resolution.

The S/PDIF and USB interfaces are communicating with one another. In addition to its DAC function, SONCOZ SGD1 can work as a digital interface capable of interfacing its six digital inputs (USB inputs included) to a coaxial S/PDIF output connector. Note that this output bypasses the device's mute function thus offering wide integration possibilities (connect an OTG device to a receiver that only have a coaxial input, connect for a while a secondary audio system for testing purposes...etc).


Each entry keeps track of its own volume level and the user does not have to redo the whole level adjusting each time a new source is selected.
WiFi & Bluetooth 5.0


A CSR8675 chip allows the device to connect through Bluetooth 5.0. The latter supports LDAC, ACC, SBC, apt-X Low-Latency & apt-X HD. A LDAC compatible device can stream up to 24-bit 96kHz digital audio data for high quality wireless audio.

With its wireless connectivity, it is able to check automatically (once configured) the presence of firmware updates and install them in the background without requiring user intervention. If no update are needed, the WiFi module turns off by itself after a minute.

The front panel displays in real time the active input and the selected filters. Each option has its own backlit icon in order to leave no doubt as to the device proper configuration.
Well-built power stage

To make the most of the excellent electronic components composing the SGD1, the latter has a power stage with dual linear regulated power supply.

Two transformers constitute each an independent supply stage for separately powering the digital and analog stages. This type of integration significantly reduces interference and noise in the most sensitive stages of the digital / analog conversion.

An input voltage selector can toggle between 230V and 110V power grids.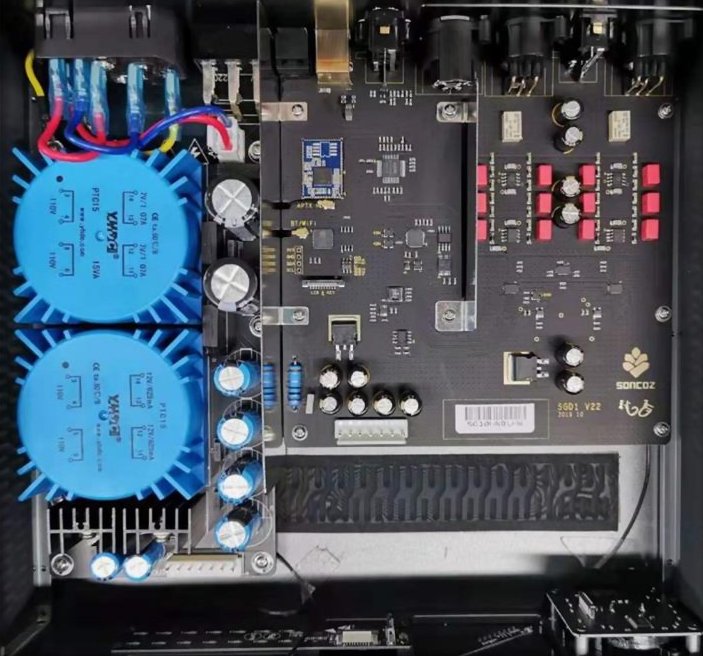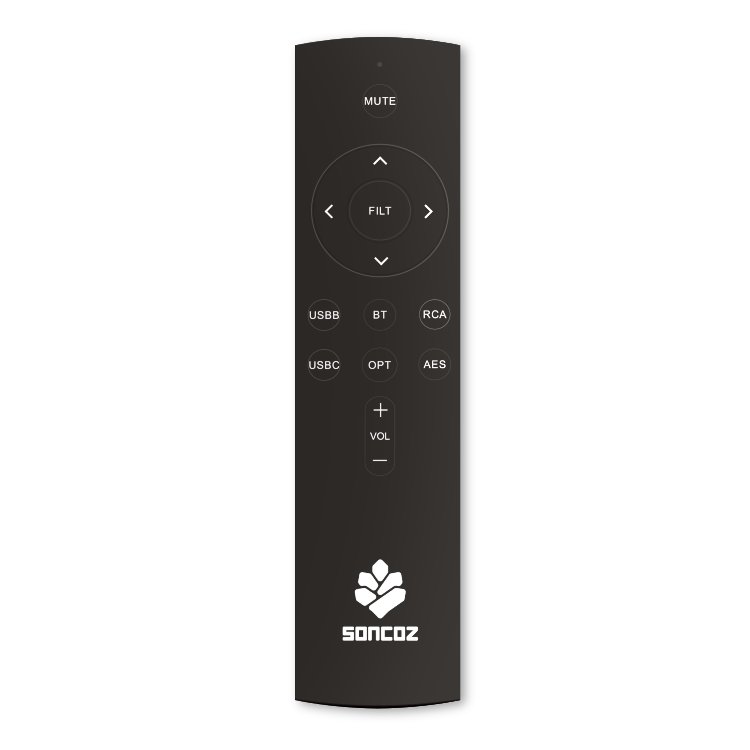 Remote control

A remote control is included with the device to take advantage of all its functions while remaining comfortably seated.

The following functions are supported: Mute, filter selection, source selection
Share
View full details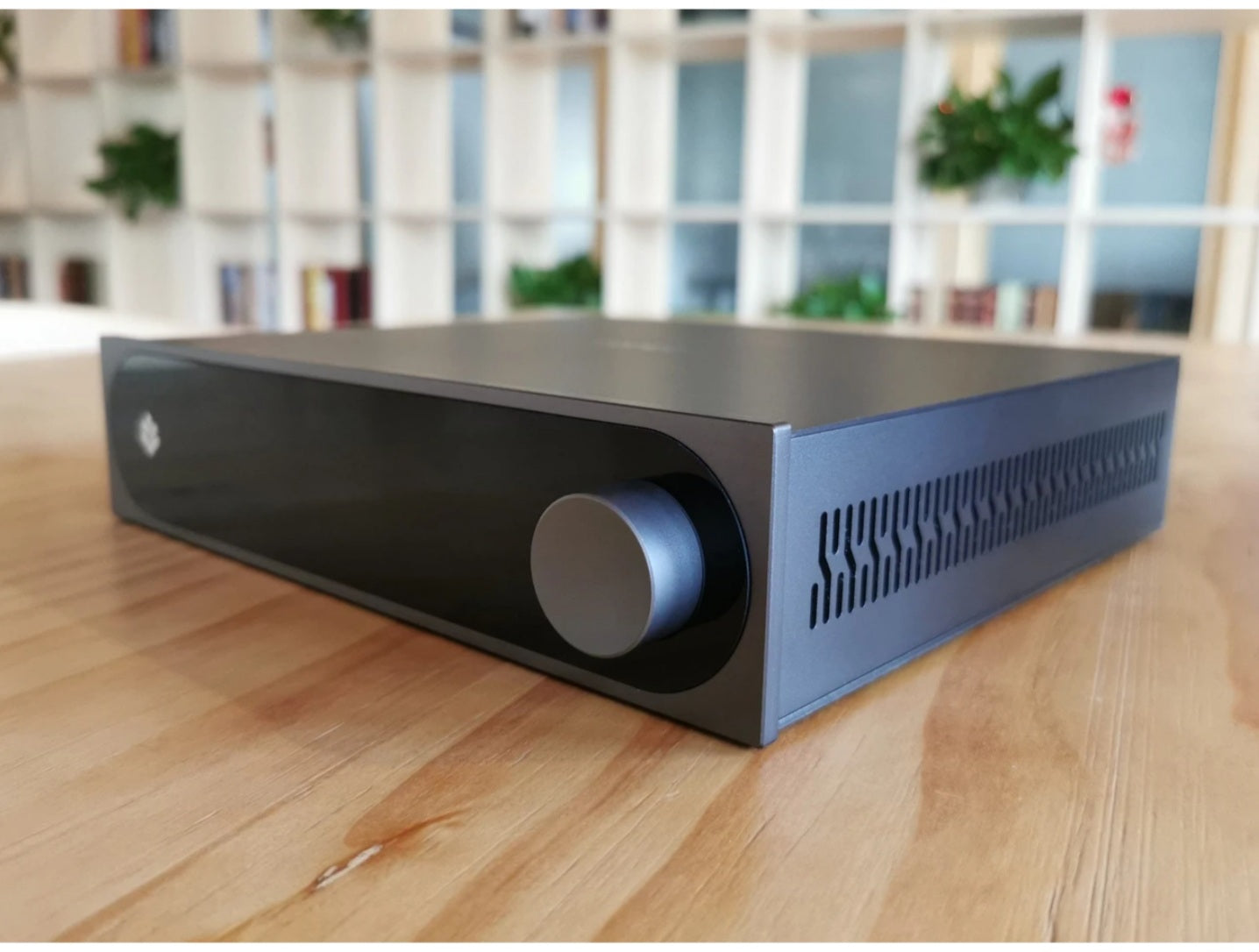 Fast & Free Shipping

Free Australia Post Shipping. All products ship from our Australia Warehouse

Australian Warranty

Purchase with confidence, this product is covered by a full Australian Warranty

Experienced Product Support

We have the solution! "as audiophiles who love playing with Hi-Fi gear as much as you do"

Showroom Demonstrations

Contact us to arrange a time to listen to your favourite products in our dedicated demonstration rooms.
I bought the Soncoz unheard, not a brilliant idea, but where i live I had no choice and it was based on youtube reviews.
To start it was clear, sharp almost, limited bass and no air at the top.
After a day it was beginning to iopen up and after 5 days (noticeable changes between 4 days and 5 actually), not only had the top end really become airy and open, but the bottom end had extended down without boom but with great clarity.
One of the first things I noticed was that the soundstage not on had width and depth but height and I have no idea how that works, but it was right there.
I'm not sure the filters are that brilliant, but none of them sound horrendous although changing between them (which you can do on the remote) doesn't, to me, majorly change the sound But that is pretty much a one time thing to run through them, prefer one and leave it.
This replaced a 6 year old DAC from Pro-Ject which was good in its day, but DACs have developed hugely in that time (isn't that always the way after you buy something?!)and the step up in quality was very very worthwhile.
The overall character is clear and natural, a term I don't totally like using, but it is true. Regardless of what I play it just sounds "right" and that ranges from "wooden" music , all acoustic, which you kind of know how it should sound, to pure electronica which can be produced to sound however the artists want. But with the Soncoz, at least to me, it always seems as if it makes sense.
I am very happy with it; it fitted my budget and it fits my preferences clarity but without a forward presentation, a tricky balance, but it's right there on the money.
Highly recommended.