Regular price
$0.00
Sale price
$1,602.96
Unit price
per
Sale
Sold out
GUSTARD R26 Discrete R2R Network Streaming enabled MQA DAC
Australia Stock
 Express Auspost Shipping

Visit us to demo the R26 or A26 in our dedicated listening room 

Enjoy peace of mind with official one-year Australia warranty, available exclusively from us as authorized Gustard Reseller for Australia 

We maintain a local stock in Australia, assuring you of fast delivery with free shipping nationwide through Auspost so you can fully enjoy your Gustard experience! 

New from Gustard the R26 R2R DAC with Roon / UPNP Streamer with full unfolding of MQA files

See following link for review: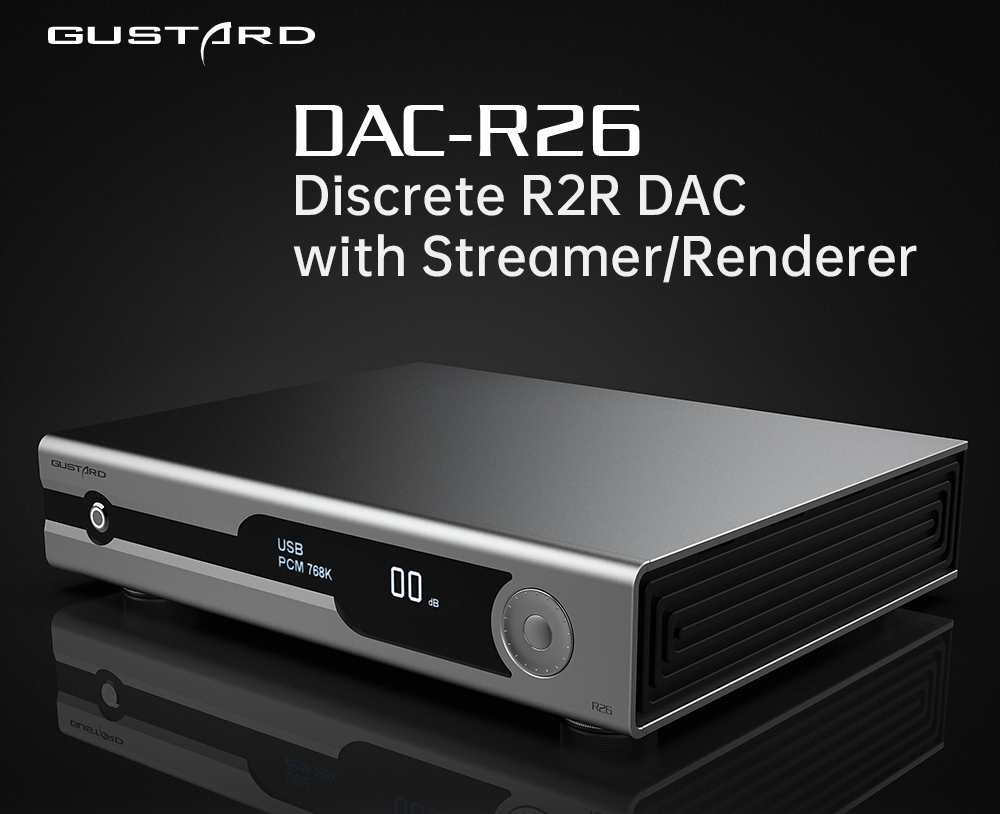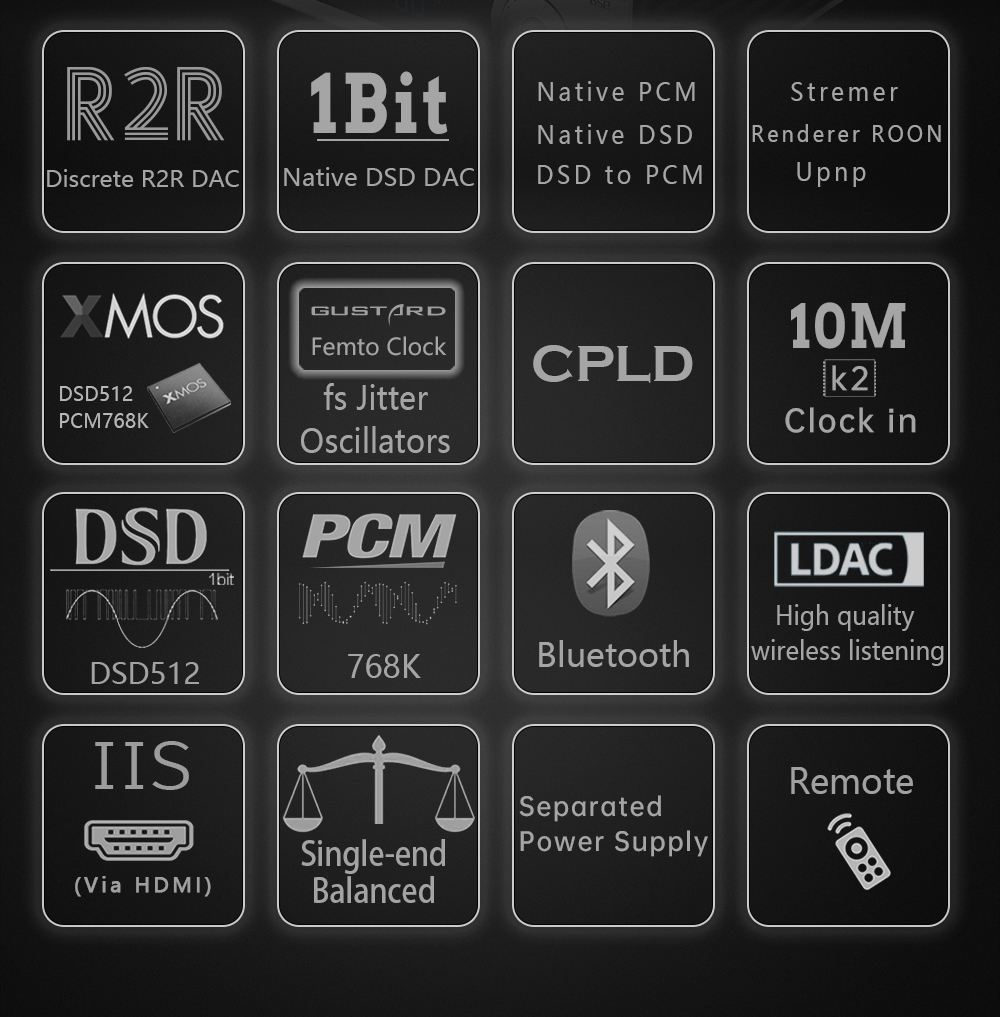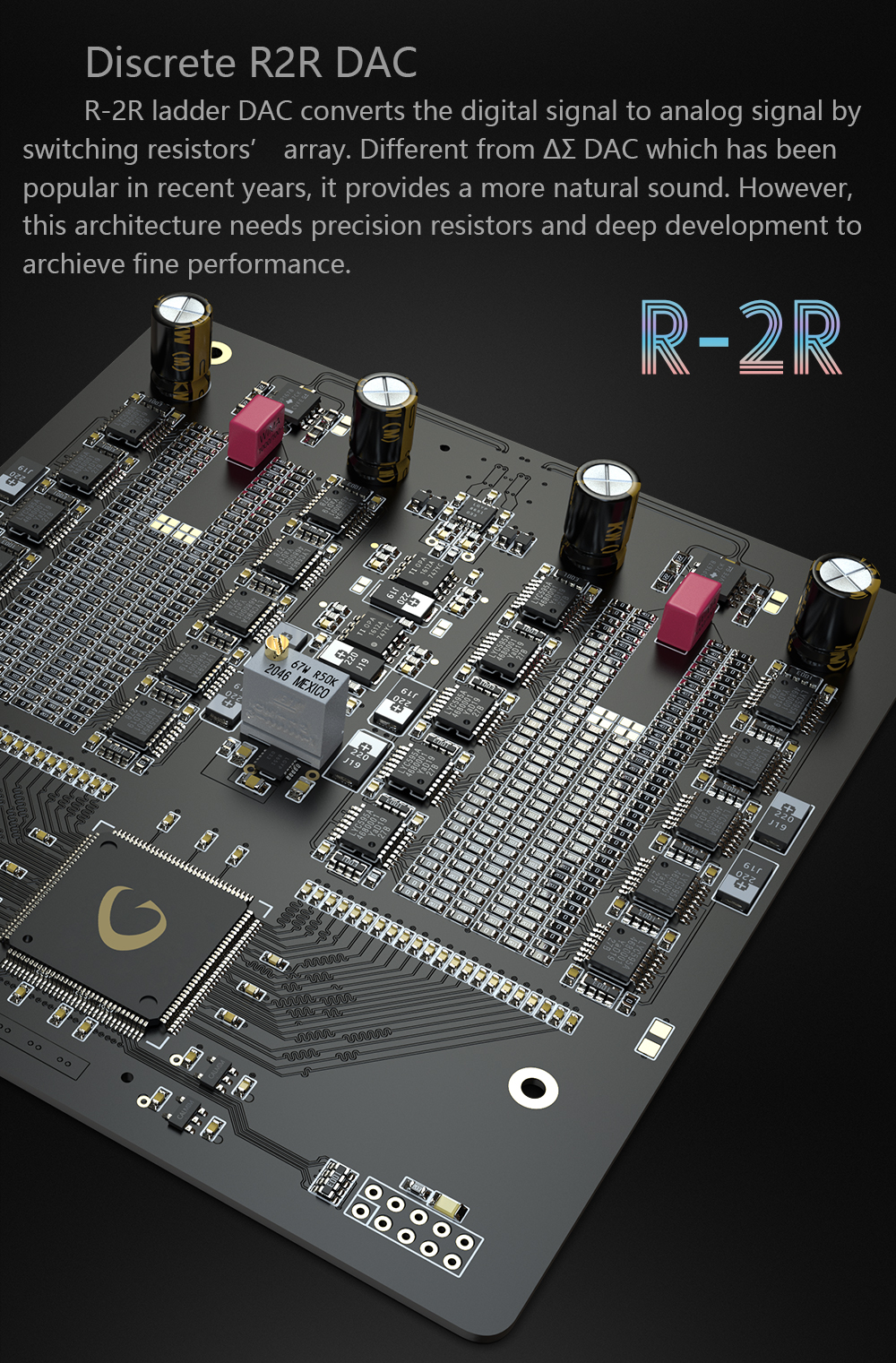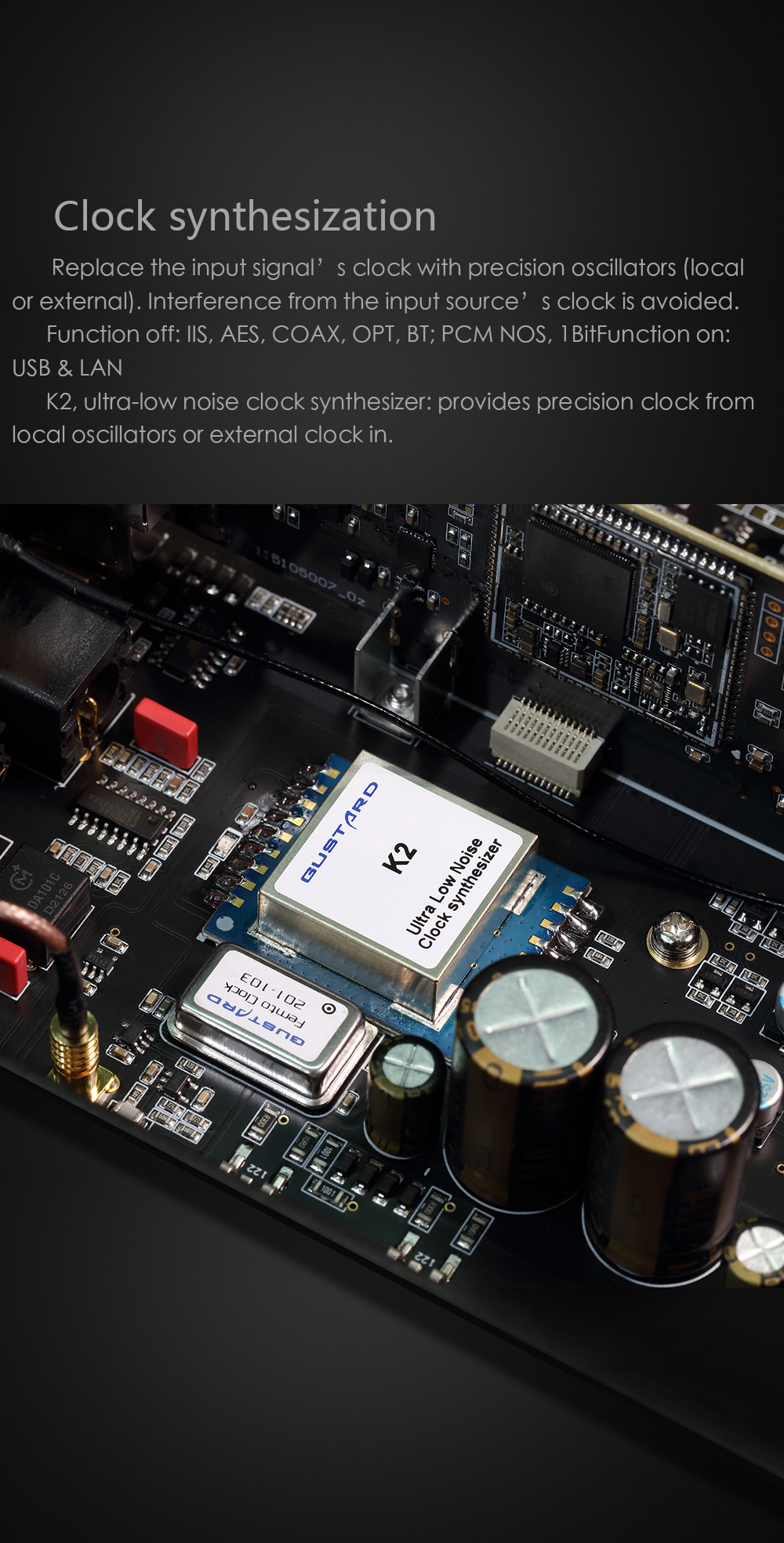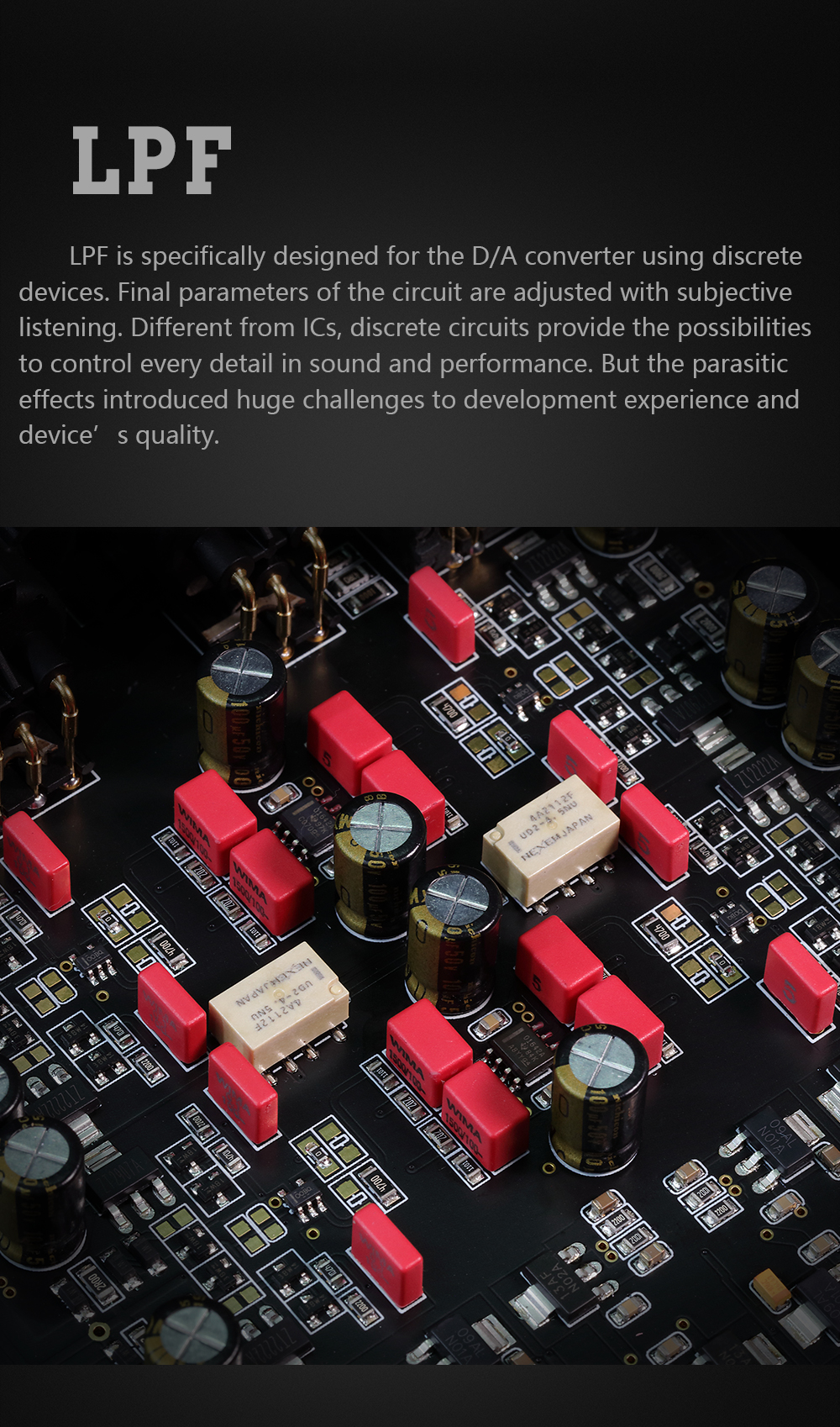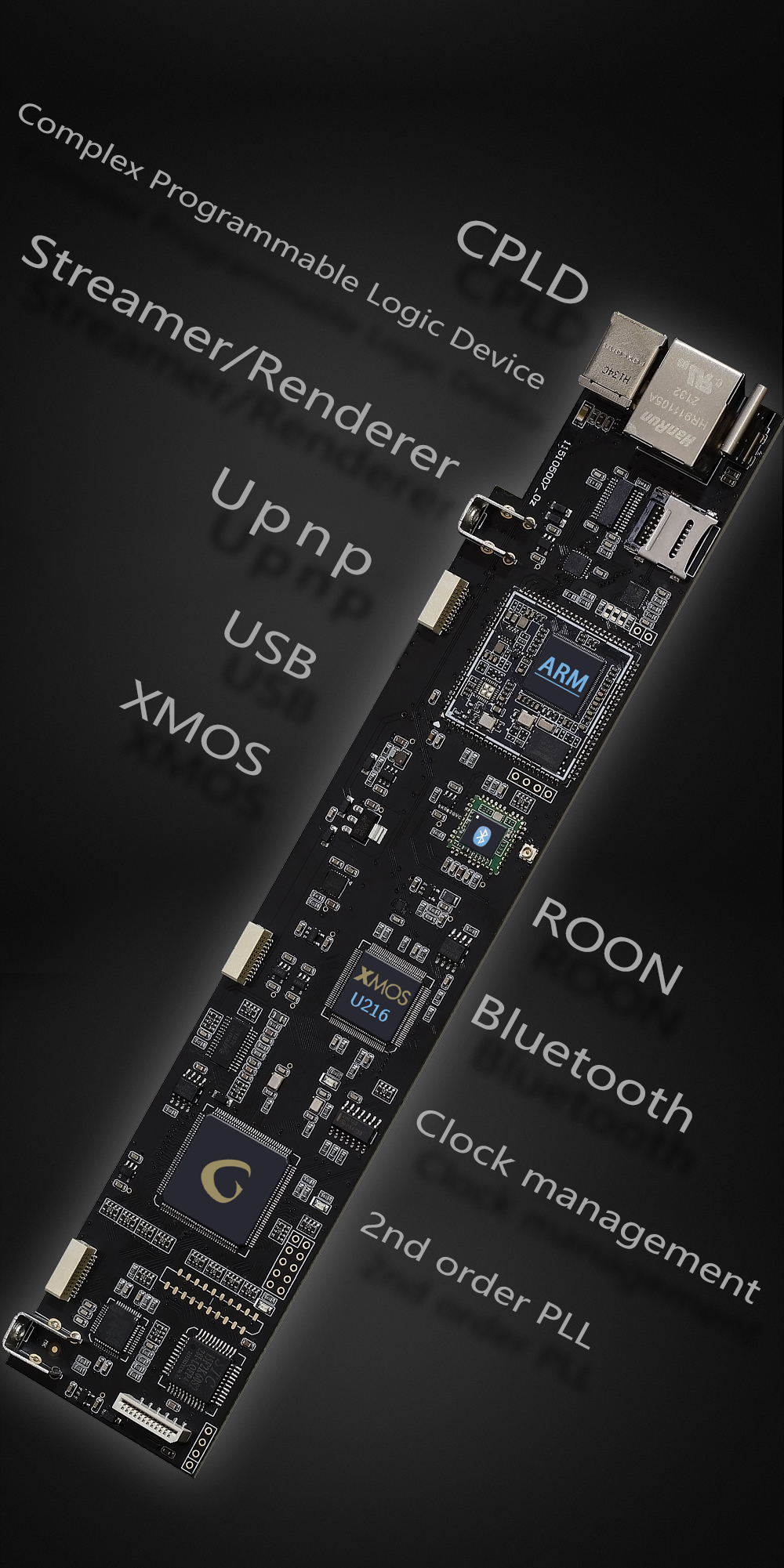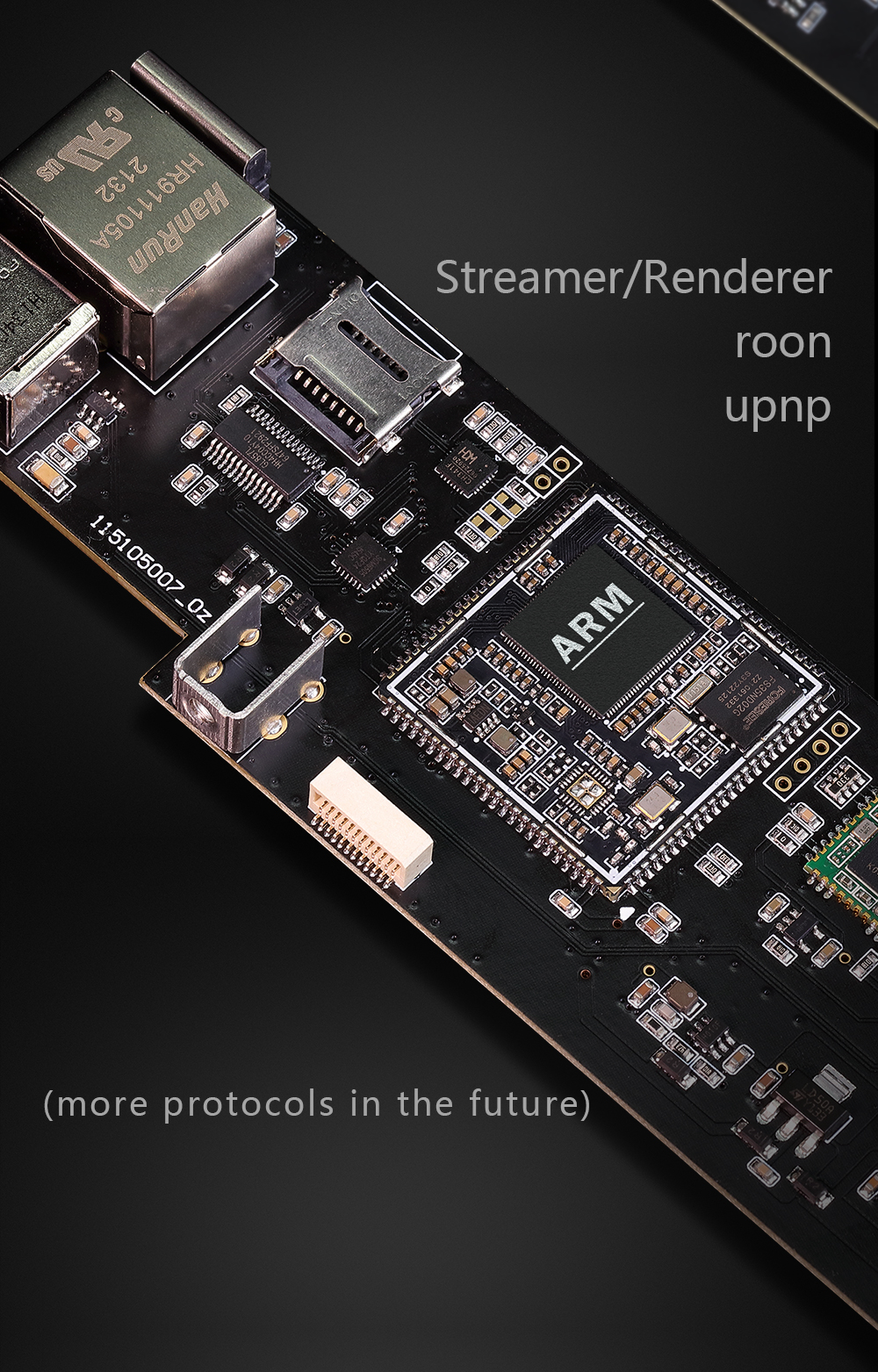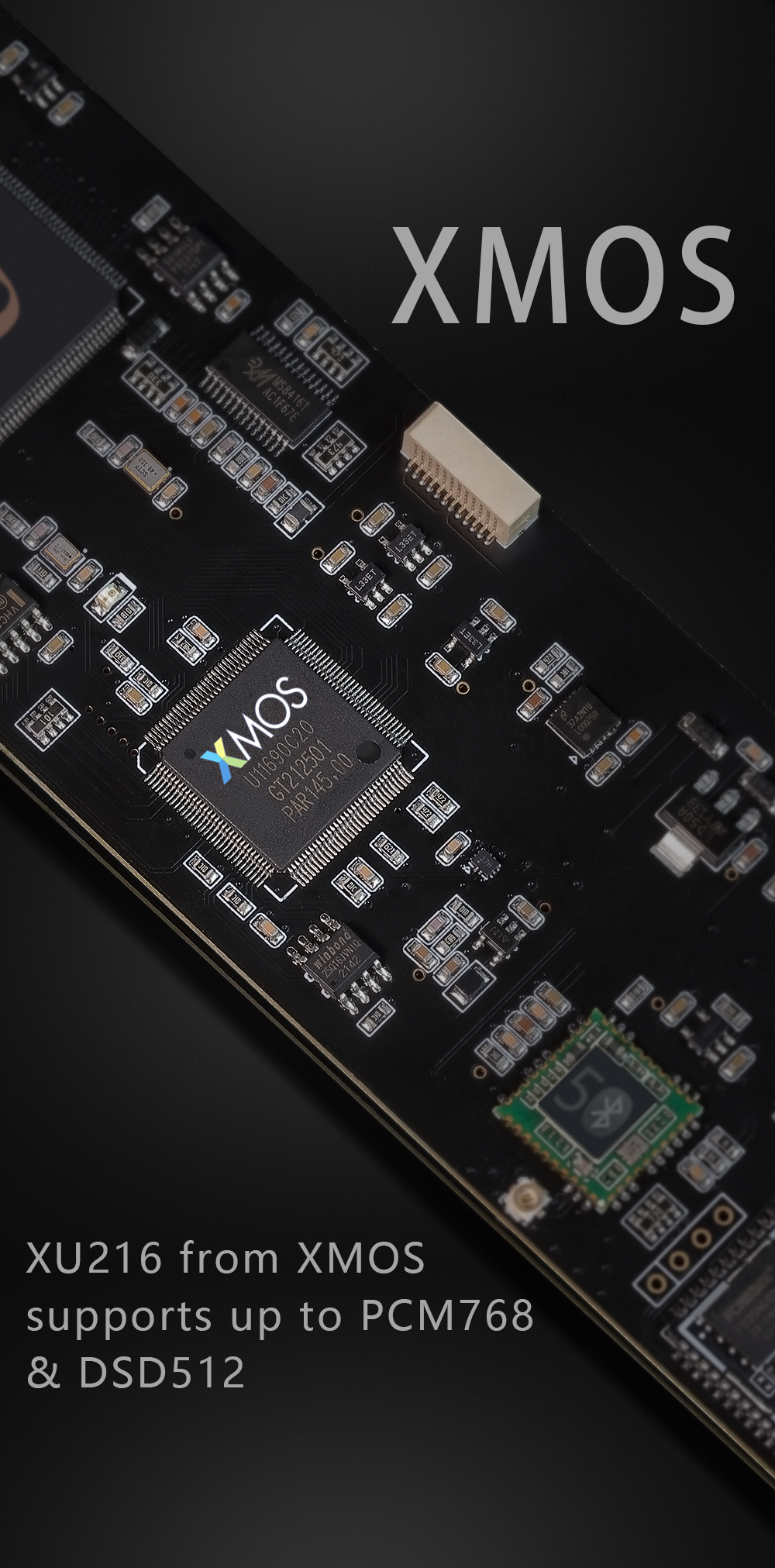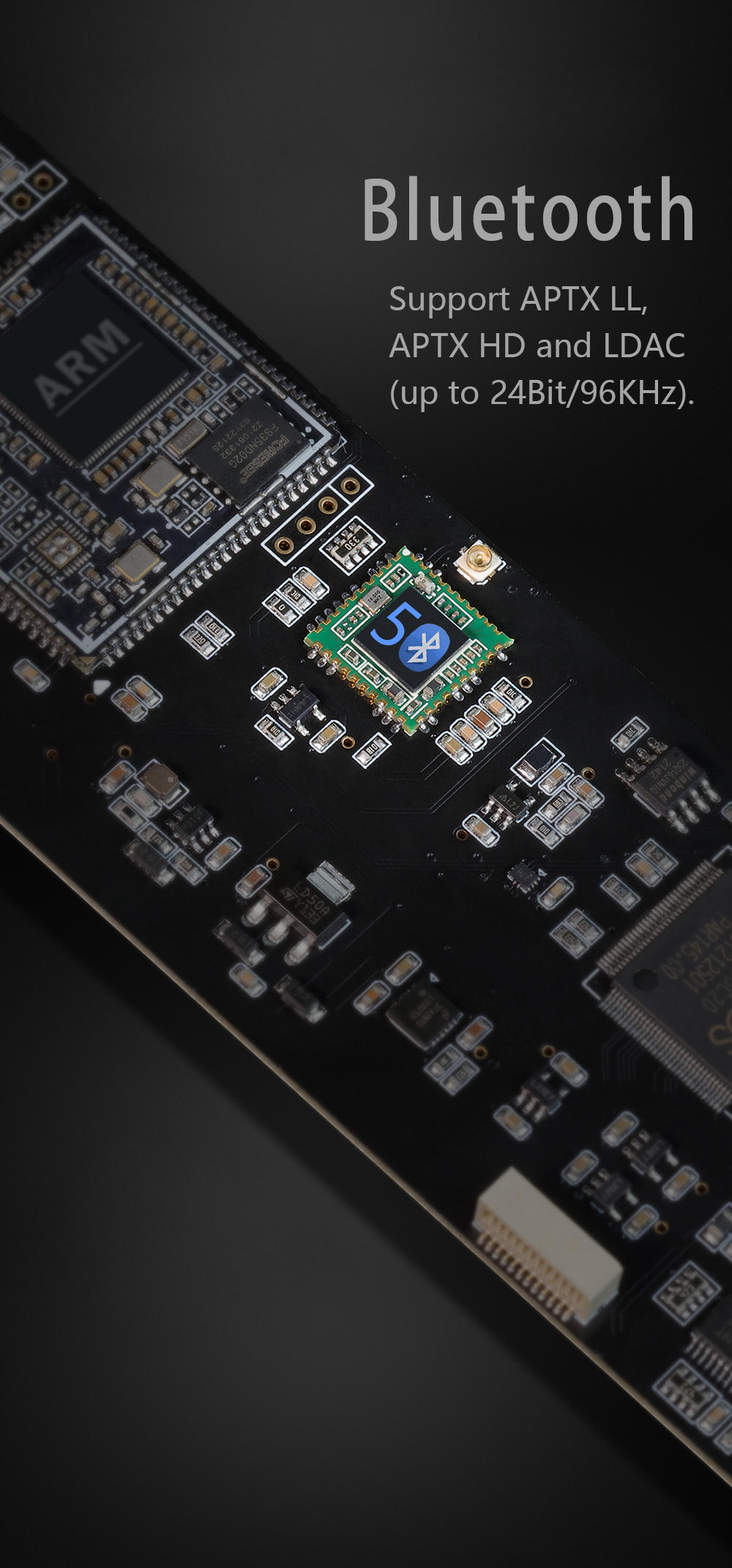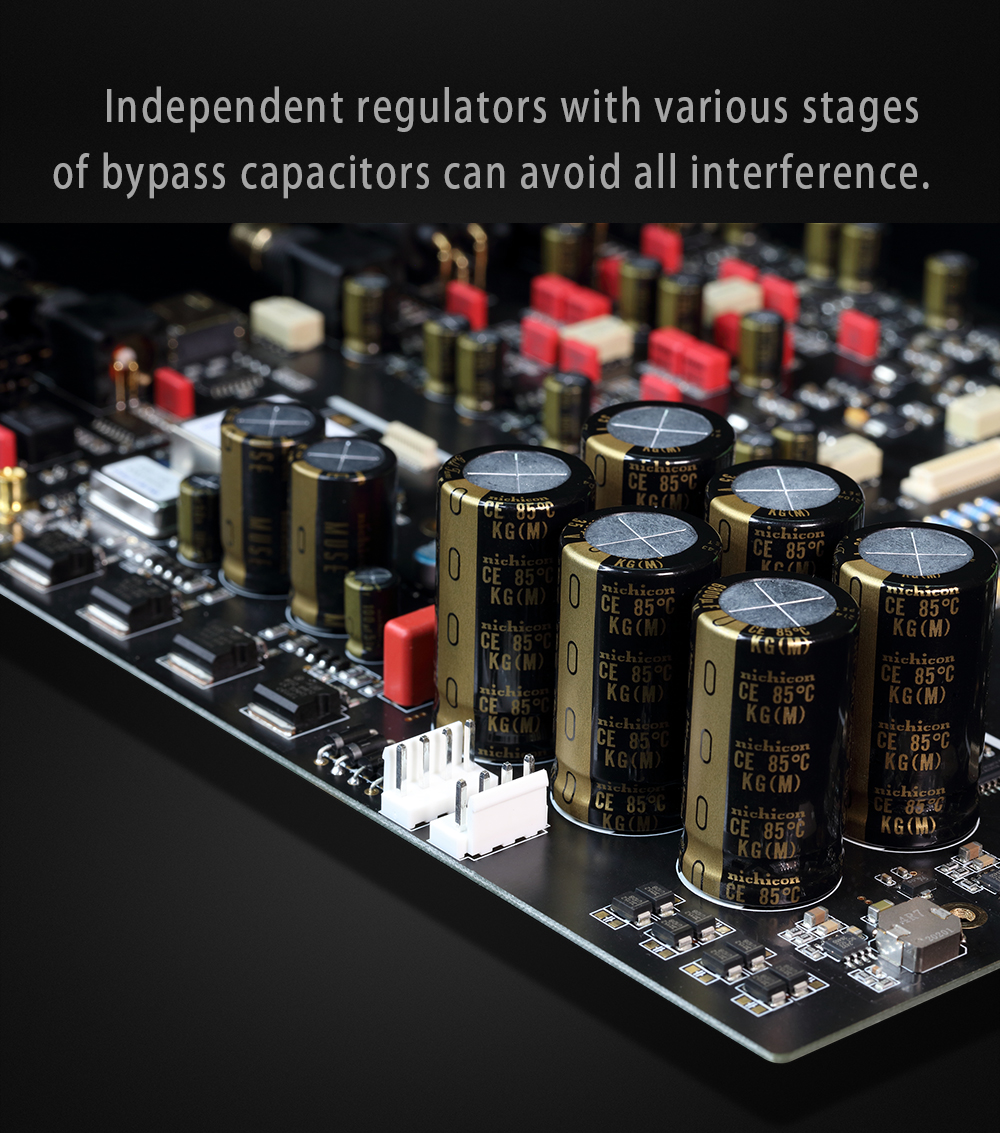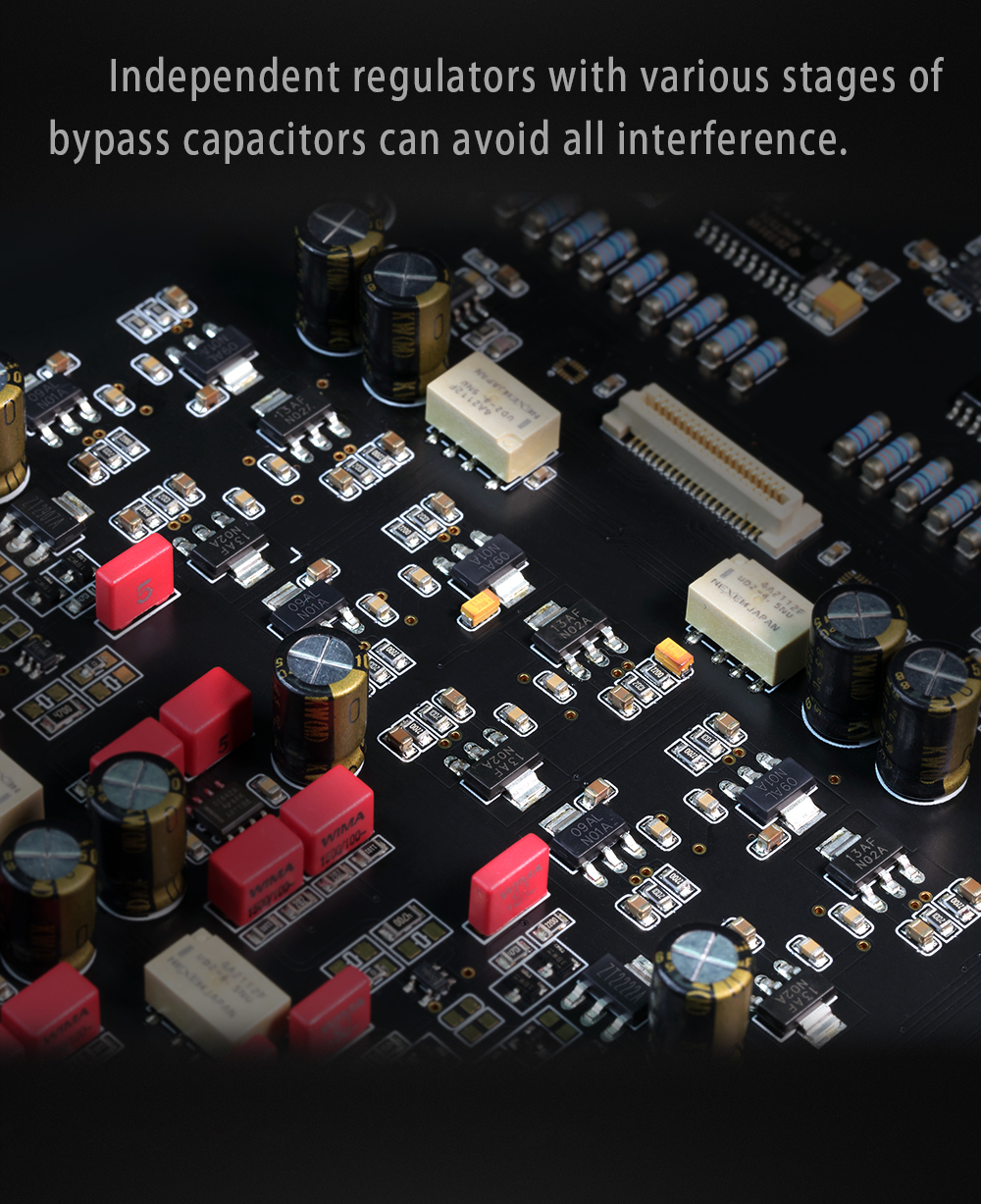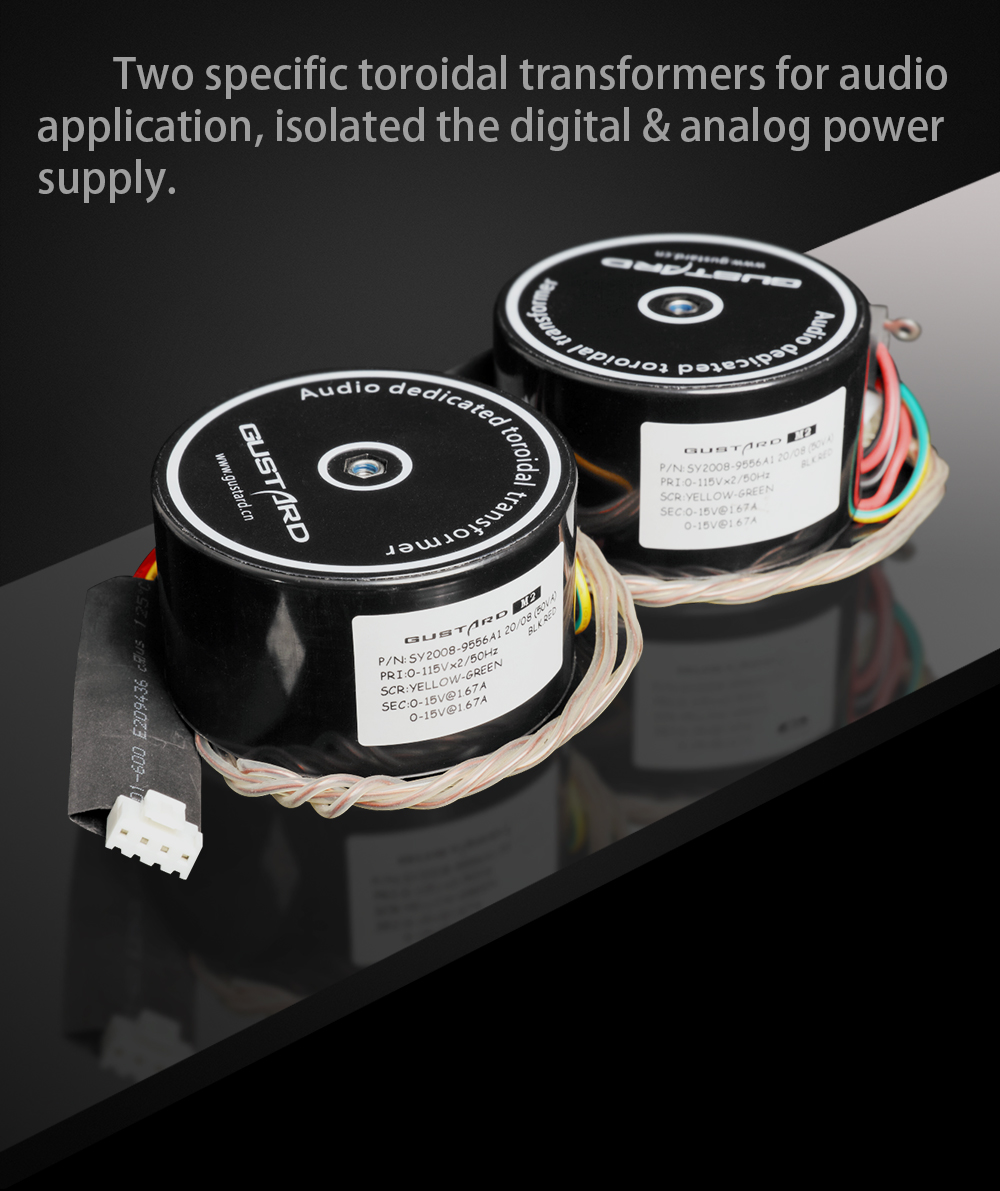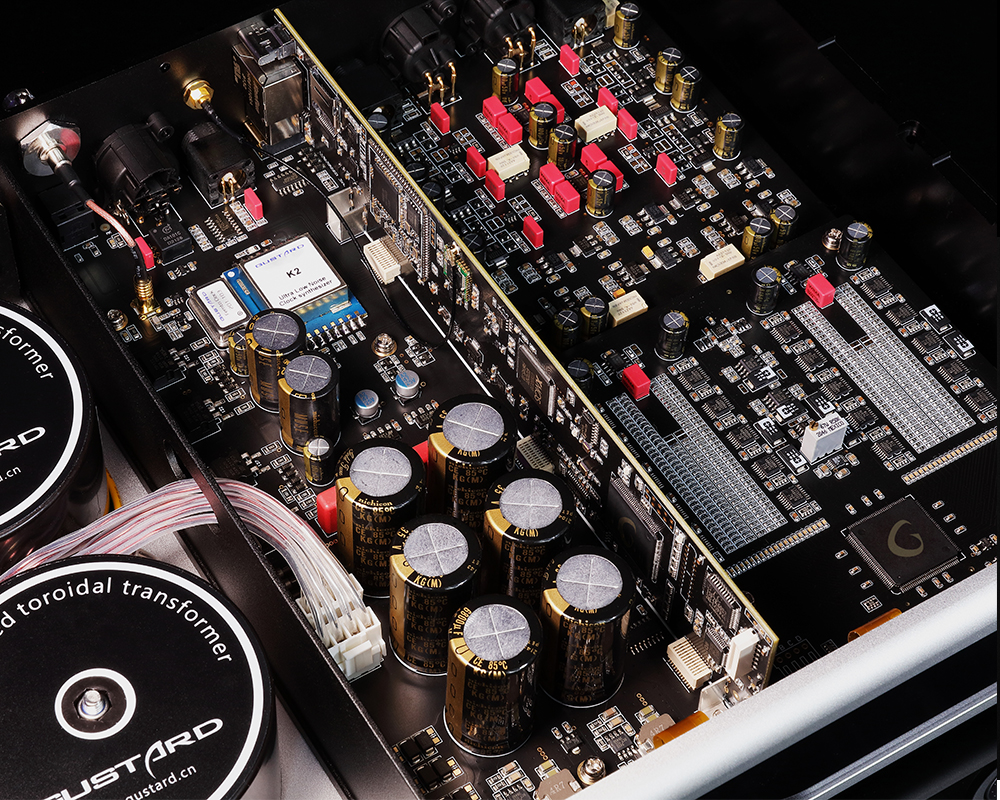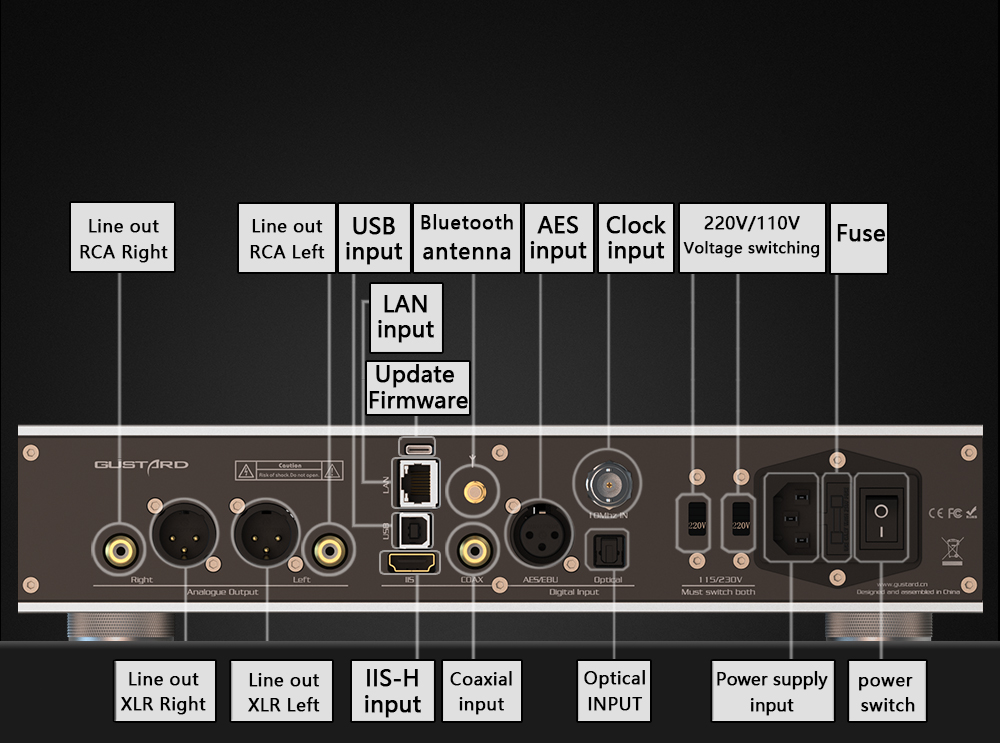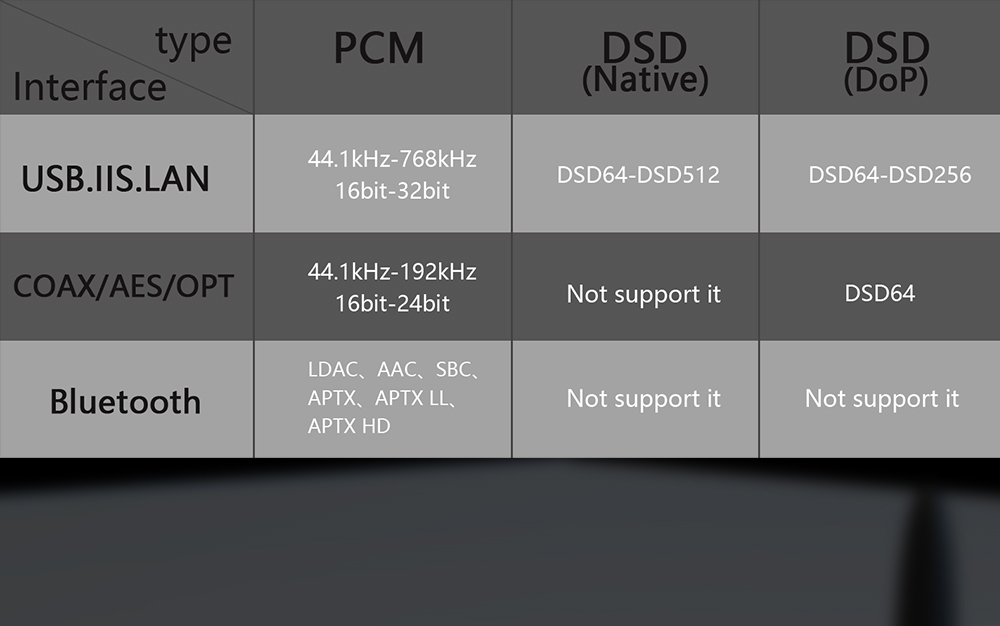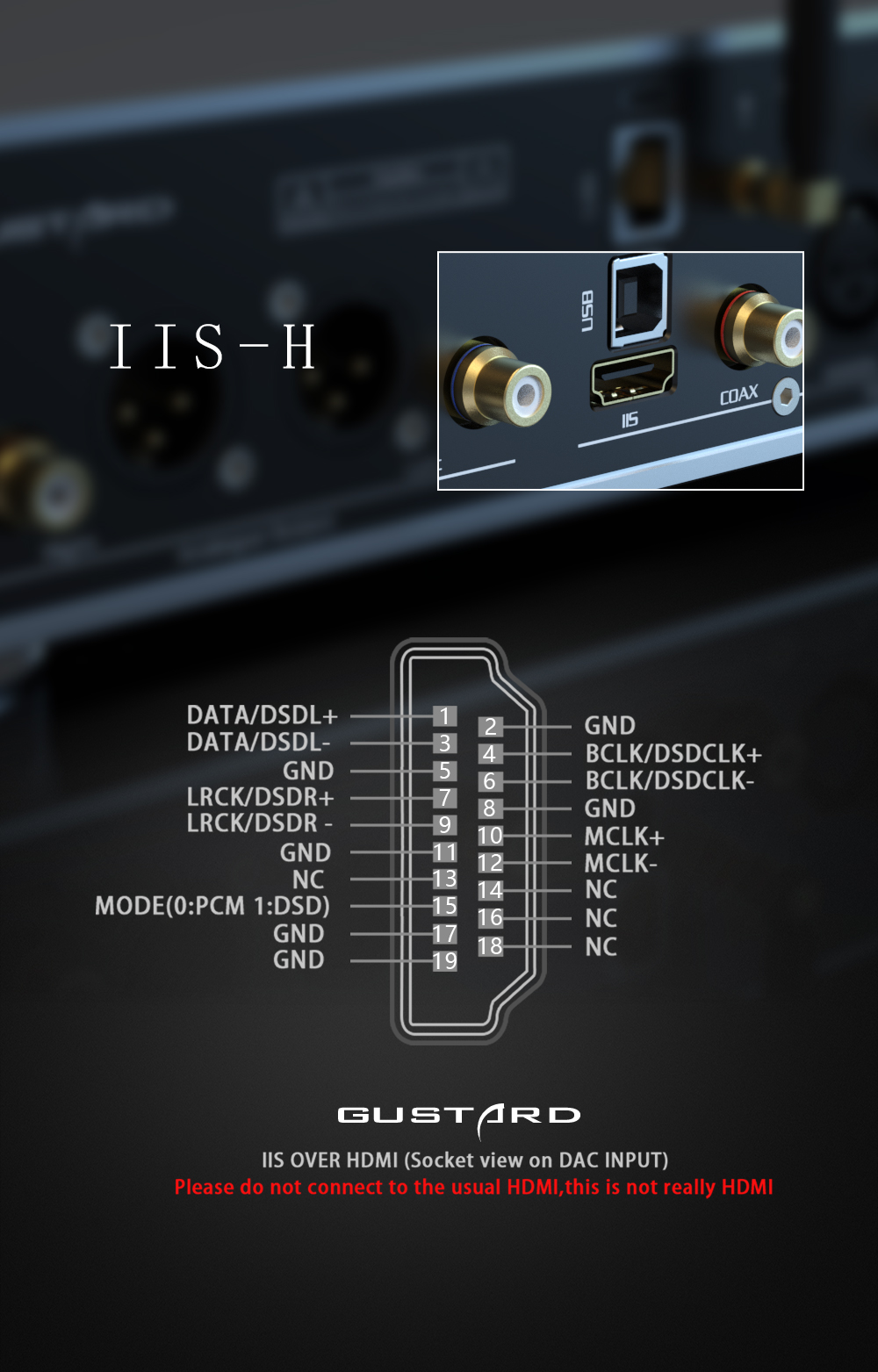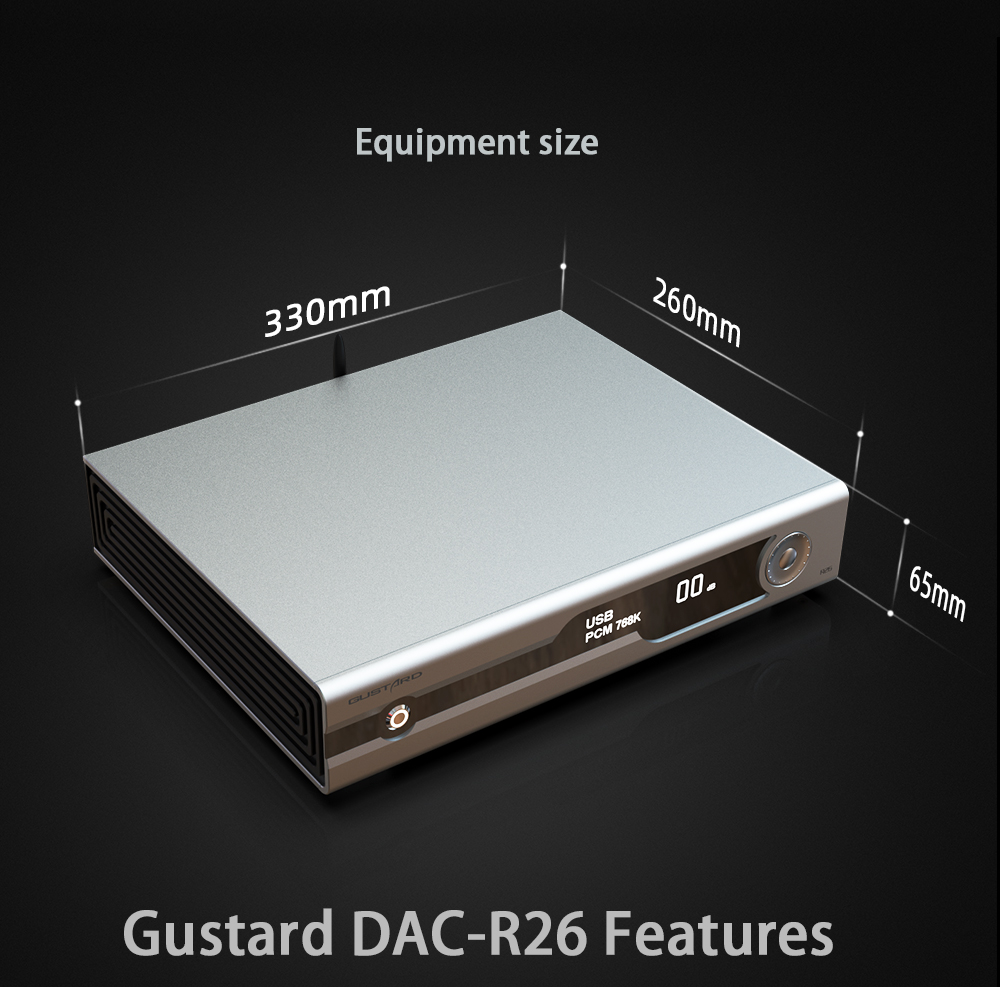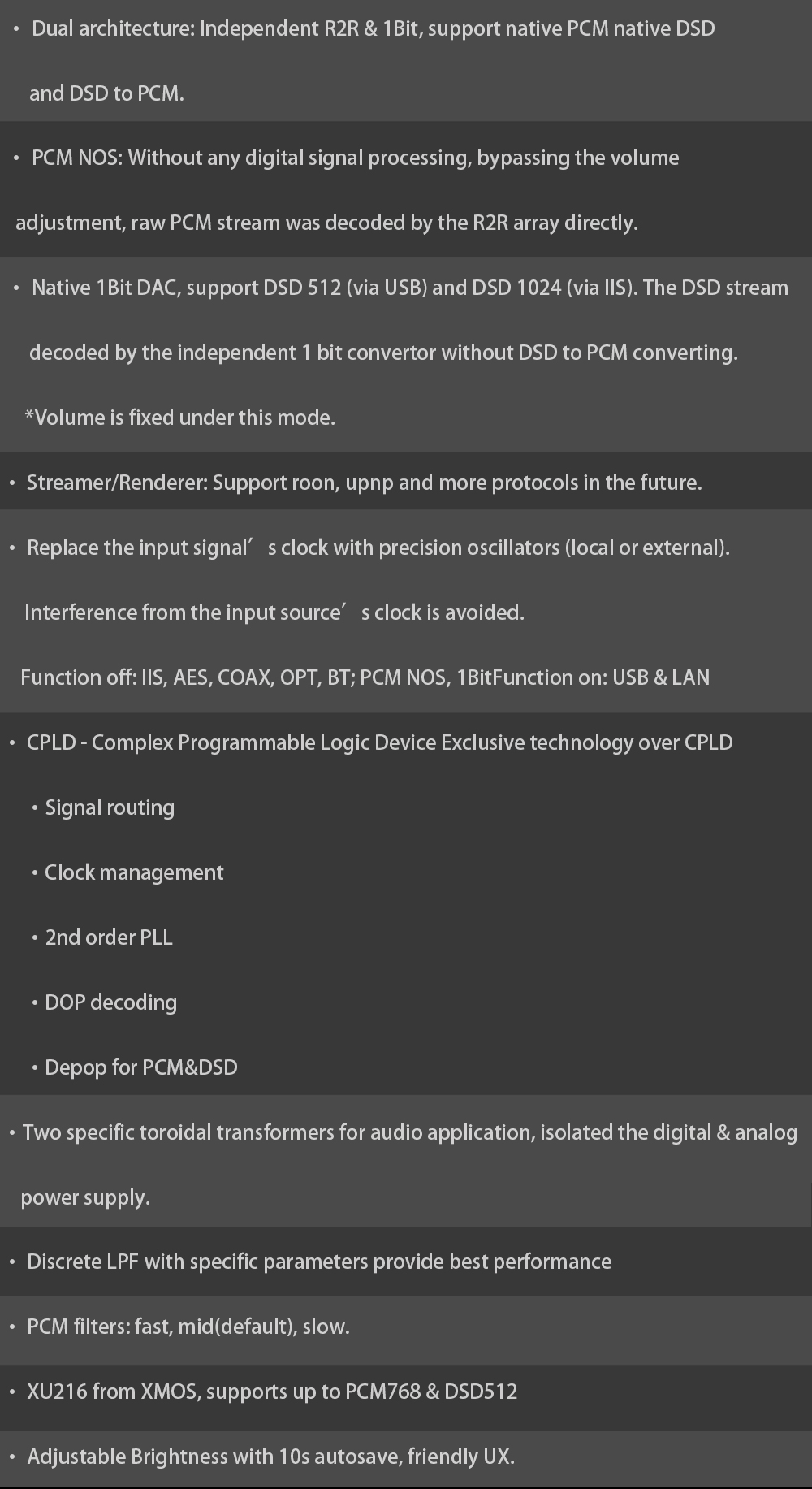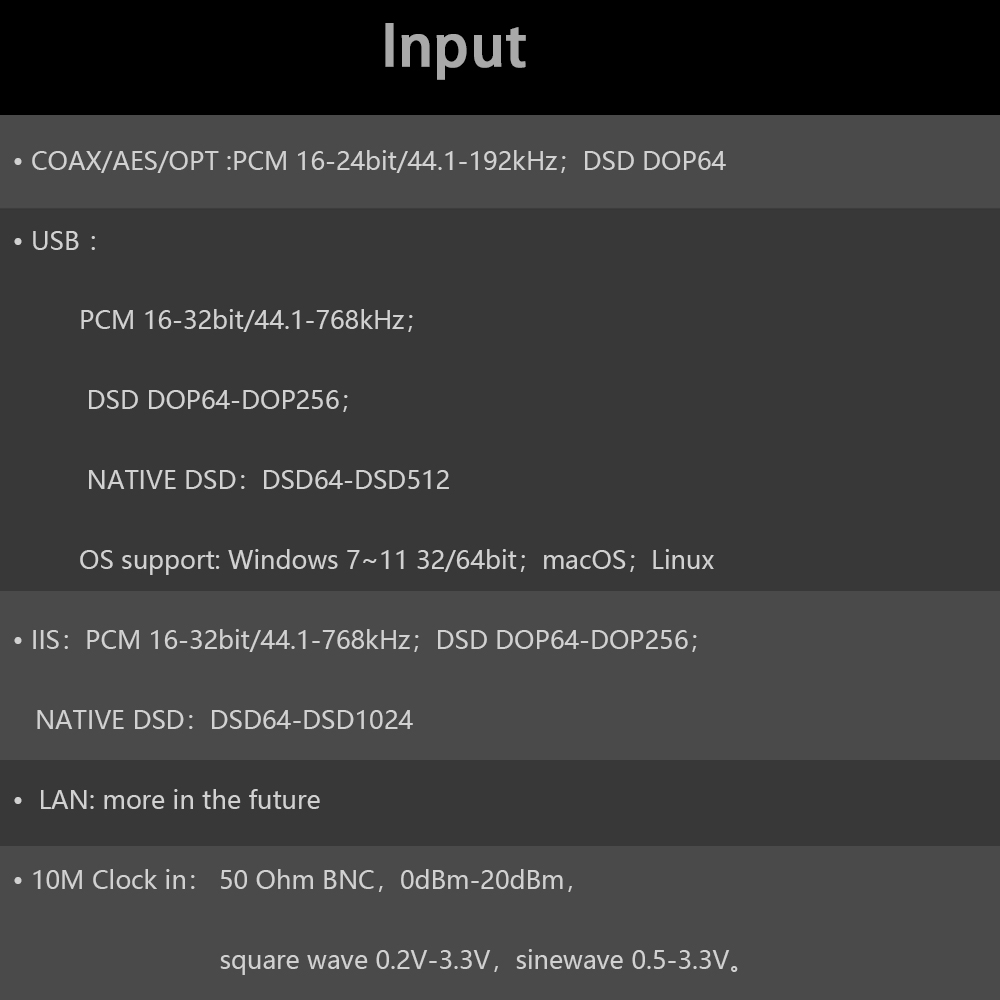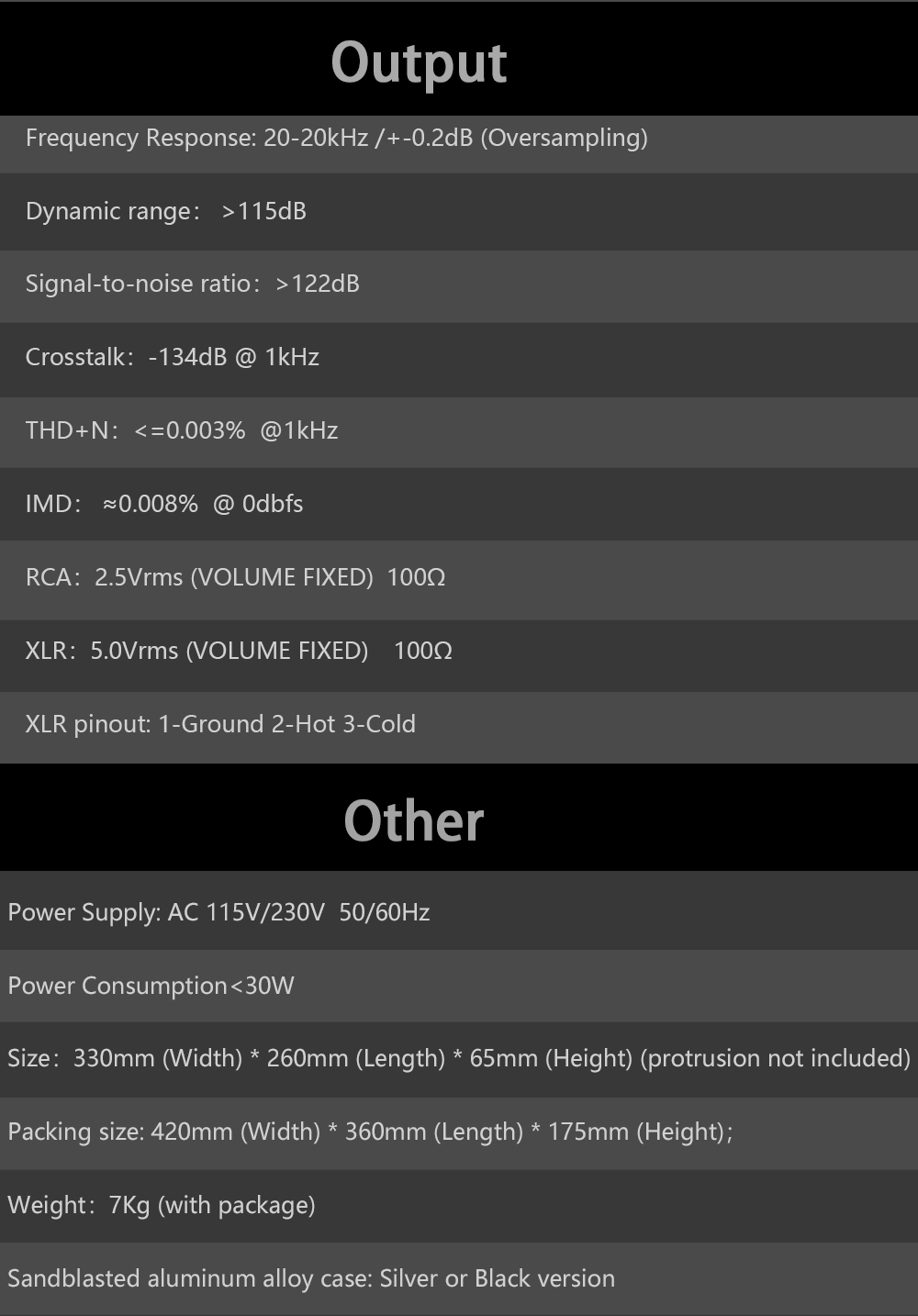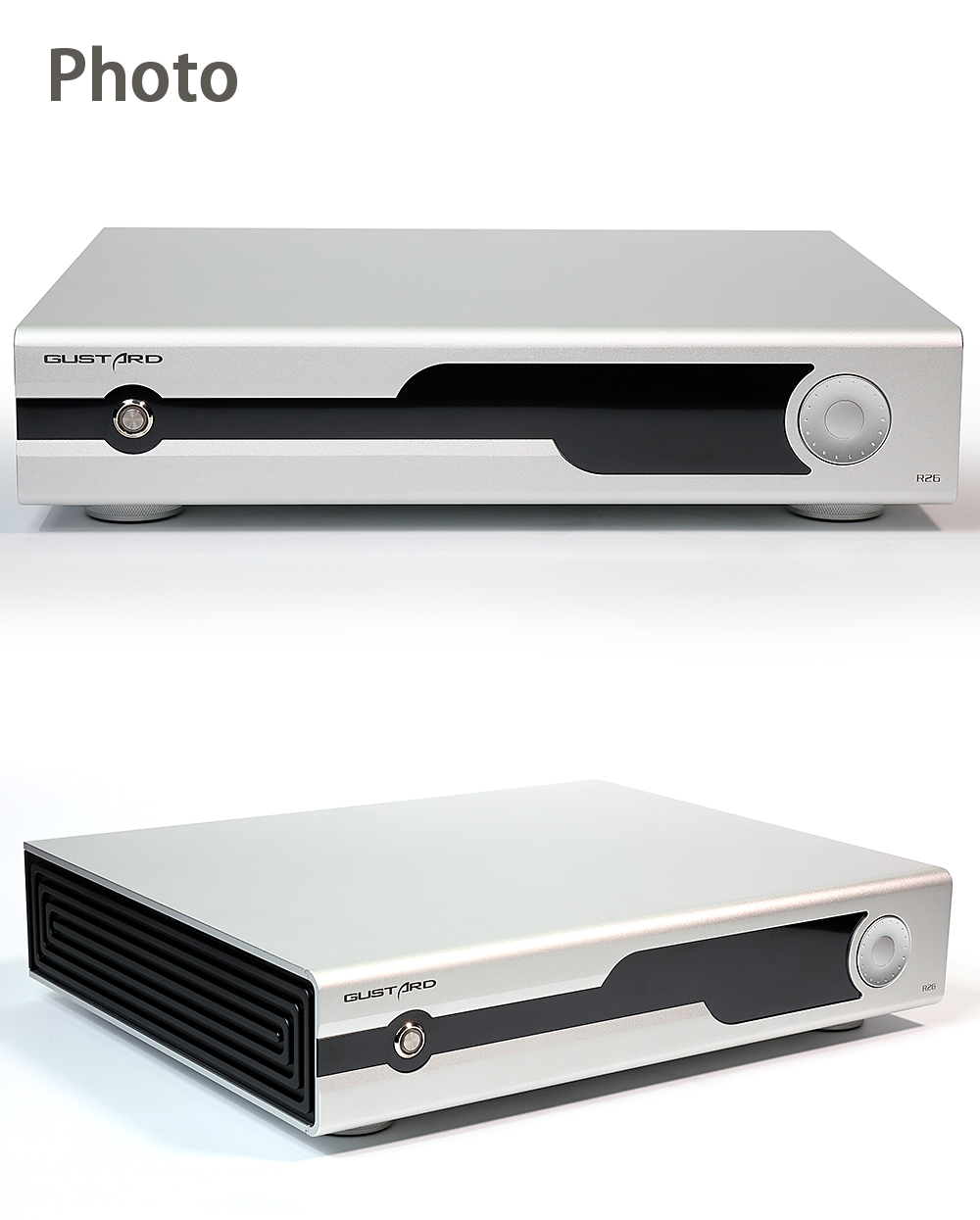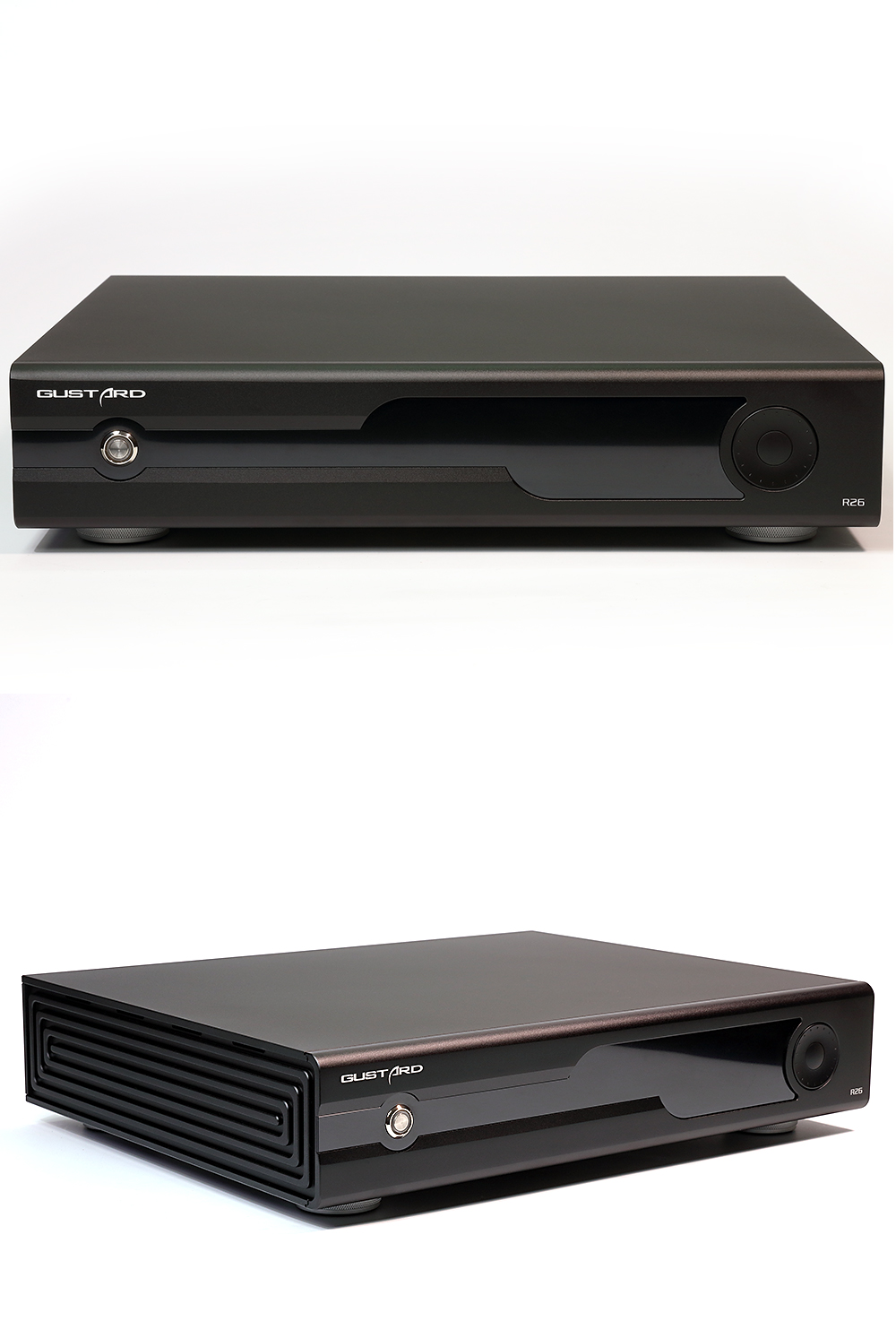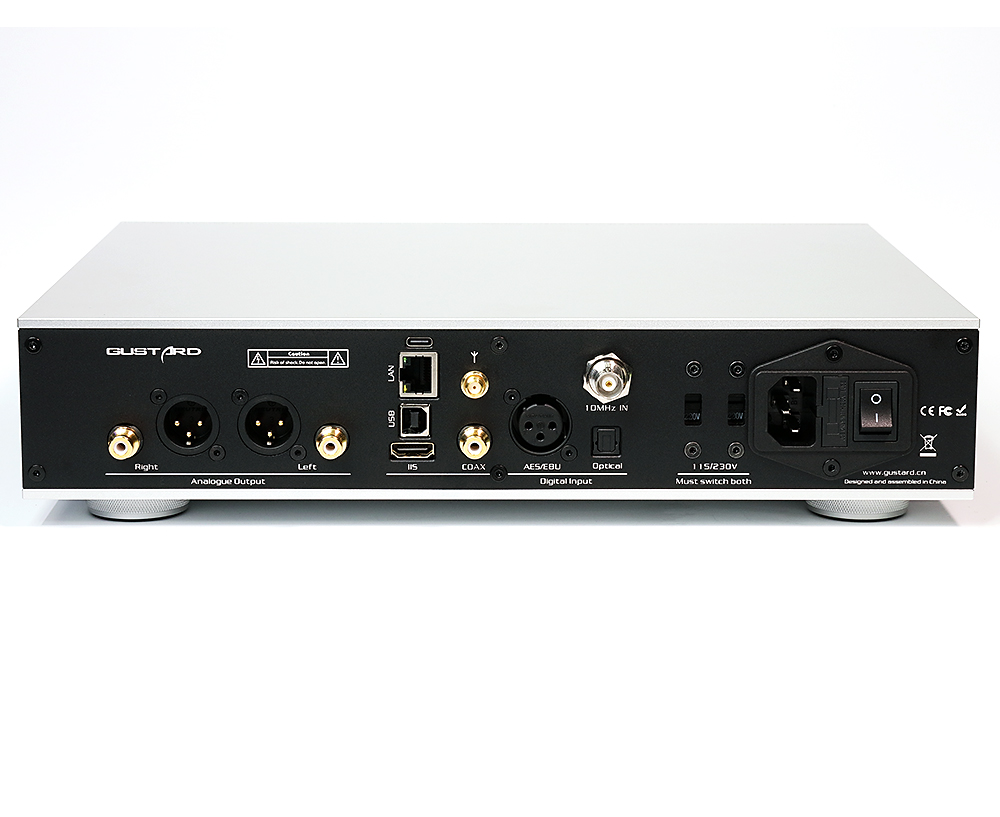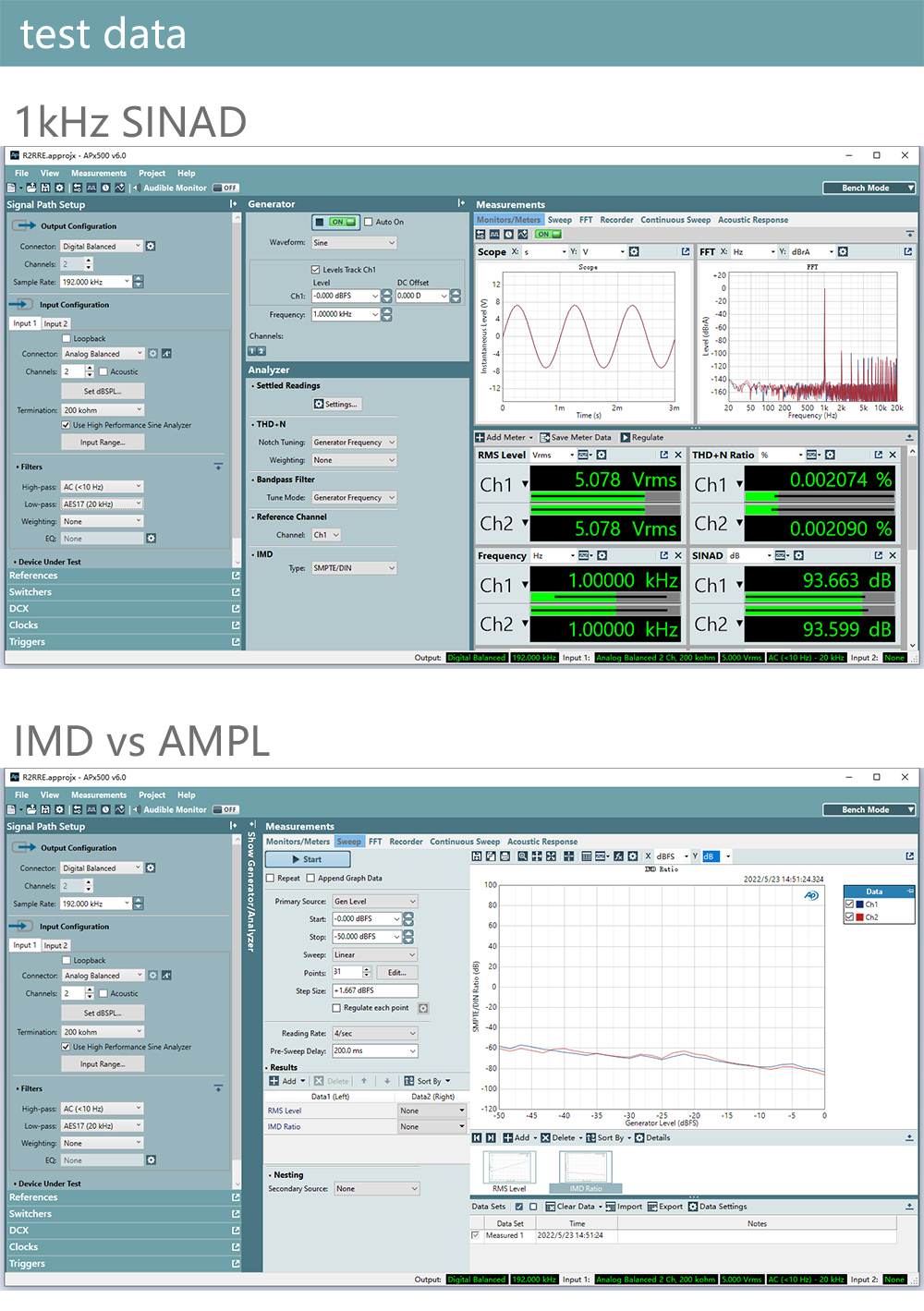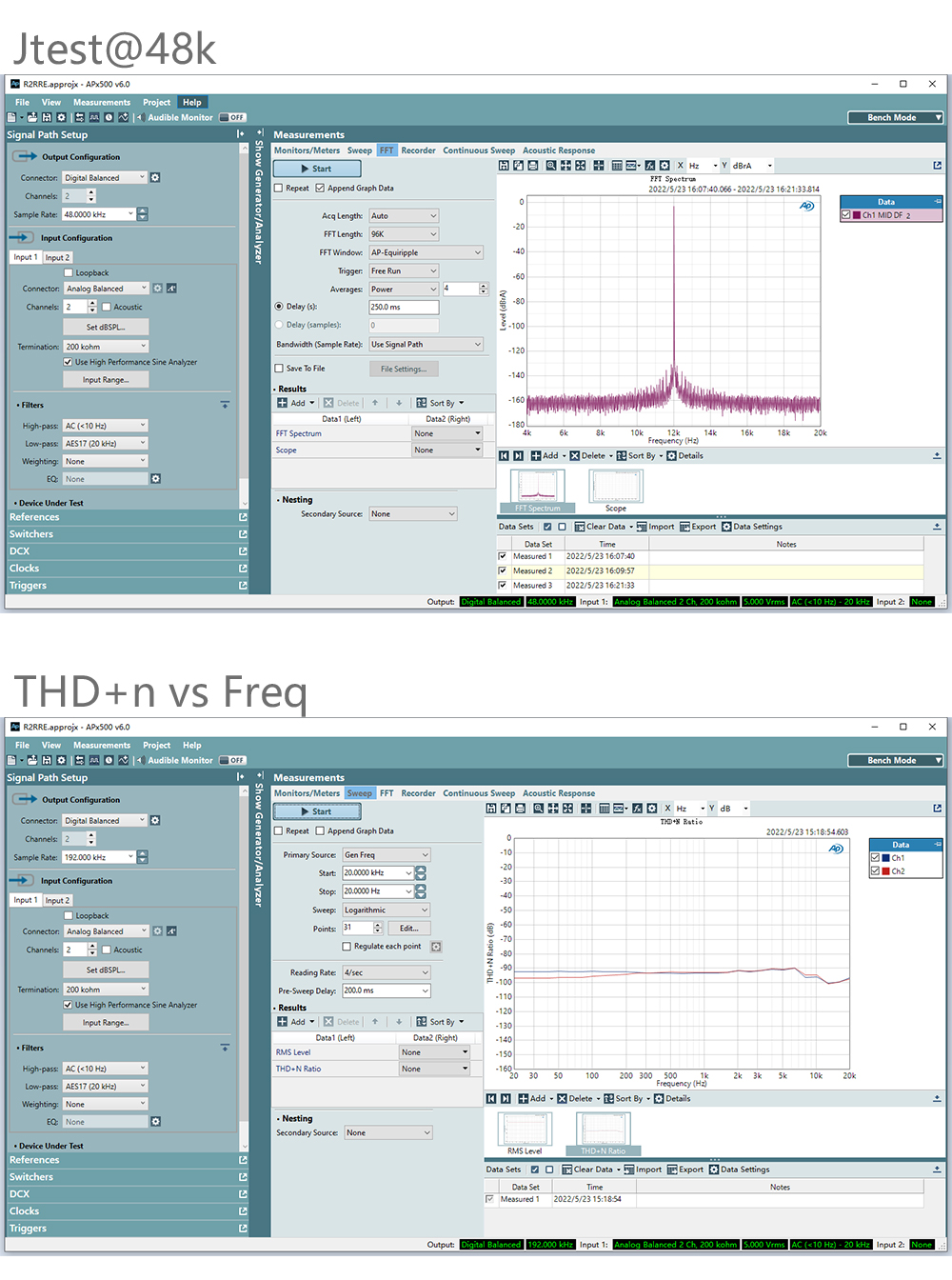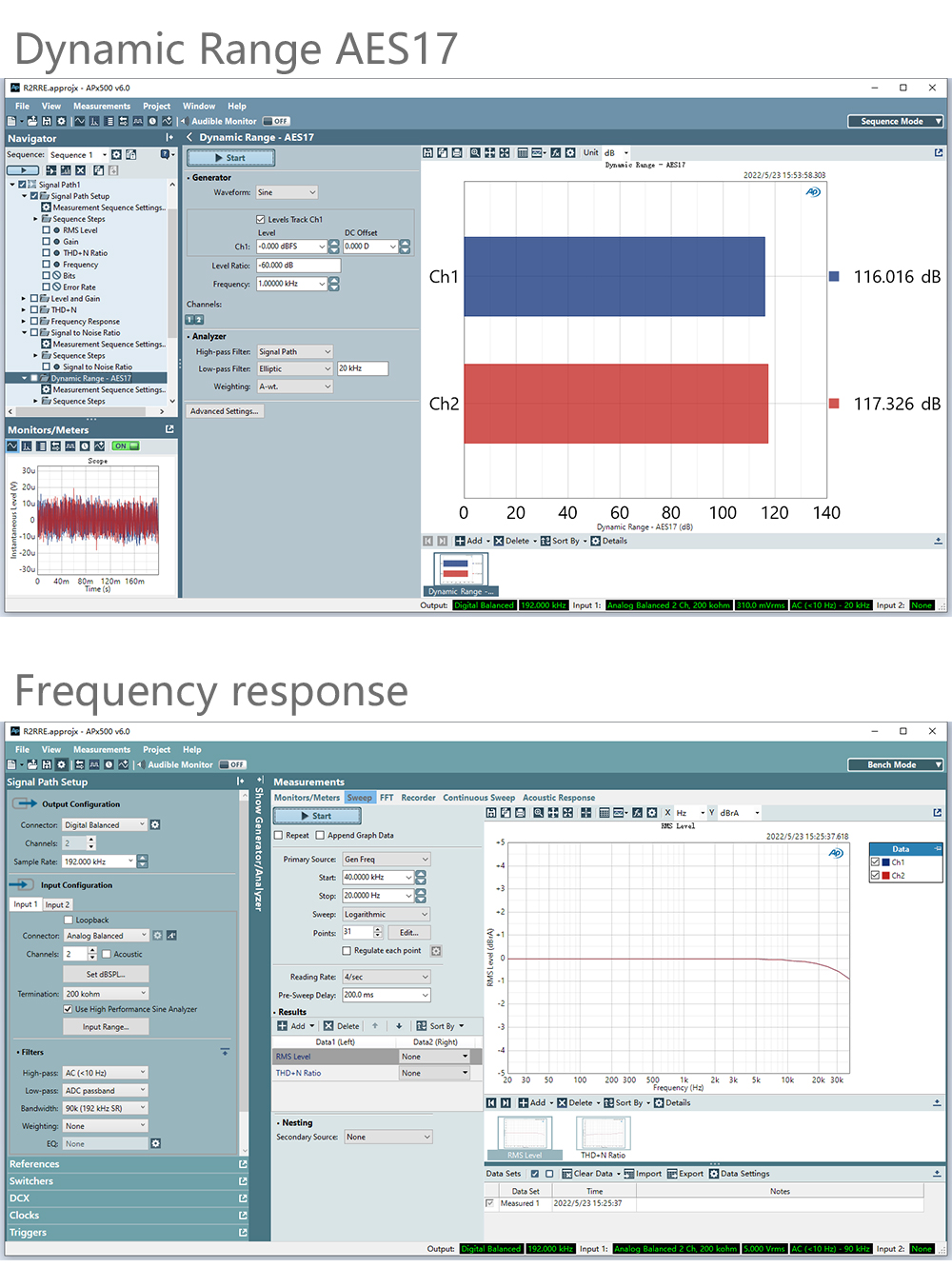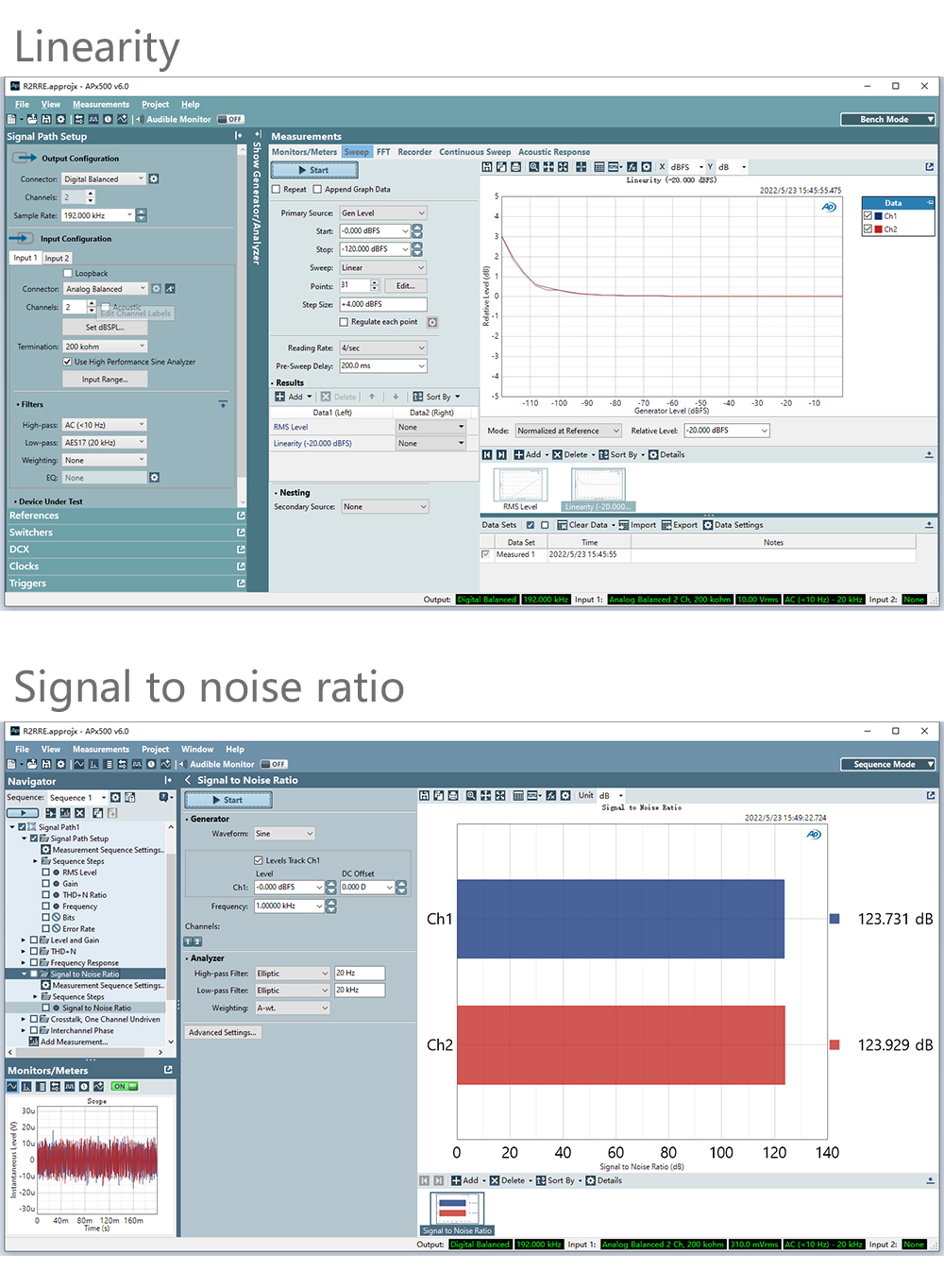 Product Specifications:

Sample rate supported by digital input channels:
COAX/AES/OPT :PCM 16-24bit/44.1-192kHz; DSD DOP64
USB :
PCM 16-32bit/44.1-768kHz
DSD DOP64-DOP256
NATIVE DSD: DSD64-DSD512
OS support: Windows 7~11  32/64bit; macOS; Linux
IIS: PCM 16-32bit/44.1-768kHz; DSD DOP64-DOP256
NATIVE DSD: DSD64-DSD1024
LAN: more in the future 
10M Clock in: 50 Ohm BNC, 0dBm-20dBm
square wave 0.2V-3.3V, sinewave 0.5-3.3V

Analog output performance :
Frequency Response: 20- 20kHz /+ -0.2dB (Oversampling)
Dynamic range: >115dB
Signal-to-noise ratio: > 122dB
Crosstalk: -134dB @ 1kHz
THD+N: <=0.003% @1kHz
IMD:≈0.008% @ Odbfs
RCA: 2.5Vrms (VOLUME FIXED) 100Ω
XLR: 5.0Vrms VOLUME FIXED) 100Ω
XLR pinout: 1-Ground 2-Hot 3-Cold

Other specifications :
Power Supply: AC 240V
Power Consumption < 30W
Size: 330mm (Width) * 260mm (Length) * 65mm (Height) (protrusion not included)
Packing size: 420mm (Width) * 360mm (Length) * 175mm (Height);
Weight: 7Kg (with package)
Sandblasted aluminum alloy case: Silver or Black version
Share
View full details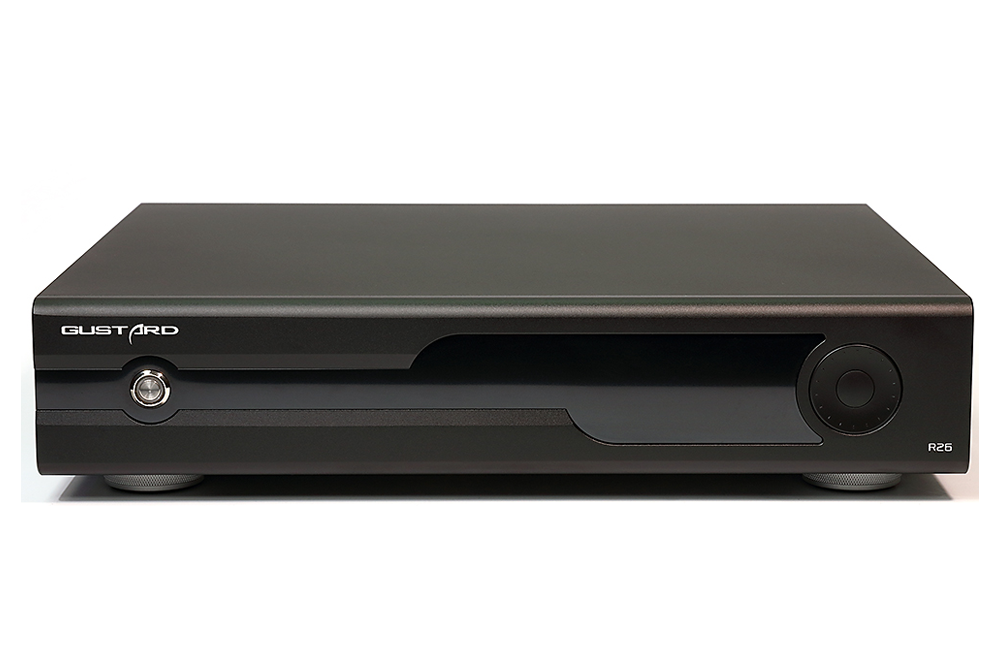 Fast & Free Shipping

Free Australia Post Shipping. All products ship from our Australia Warehouse

Australian Warranty

Purchase with confidence, this product is covered by a full Australian Warranty

Experienced Product Support

We have the solution! "as audiophiles who love playing with Hi-Fi gear as much as you do"

Showroom Demonstrations

Contact us to arrange a time to listen to your favourite products in our dedicated demonstration rooms.
Great product and service arrived quick thanks team
Very pleased with the R26 so far (about 100 hours use). Using it as a Roon endpoint/dac via wired LAN. For want of better words I hear it as a combination of the precision of my chip dacs (Topping D70s and others) crossed with the more natural sound of my other R2R dac (Ares II). Streamer section works at least as well as my Pi4 on a quality linear power supply (RoPieee wired LAN in/USB out to dac). Very happy also with the prompt delivery by Audiophile Store.
Item shipped from melbourne. No need to worry about international shipping/gst etc. Tracking number provided. Thanks, appreciate it
I've had a Gustard R26 in my system for about five weeks. Aaron had warned me that it would need burning-in before sounding any good but I decided to listen to it straight out of the box anyway. It was stunning right from the start, so far ahead of my previous dac. Up to about 80 hours now and it just gets better and better. Bass is a lot stronger, deeper, faster, tighter. High treble is brilliant without any harshness. Midrange has much more substance. Most obvious is its retrieval of fine detail, filling the sound stage with ambience, and with the acoustics of the performance space / concert hall clearly portrayed. The sound stage has tremendous 3D depth, with solo instruments & voices very clearly defined. Best of all for me, as a lifelong professional member of symphony orchestras, is the sound of massed violins - this being the most difficult of all orchestral sounds to resolve. There are 40 (or more) individual violinists, all very slightly micro-tonally out of tune with each other, and all with their individual vibratos. This is the first time I've heard the violins collectively sounding so well in a HiFi system!
All in all the R26 is a revelation here, and it still continues to improve!