Regular price
Sale price
$383.53
Unit price
per
Sale
Sold out
XDUOO TA-20 High Performance Balanced Tube Headphone Amplifier Power Amplifier
Audiophile Store, Australia Stock, Local Warranty, Full Support!
Description
High Performance Balanced Tube Headphone Amplifier
Enjoy pure high quality analog flavor
Suitable for professional multimedia equipments
Balanced input and output
Customized HIFI capacitor
Professional volume IC
Classic tube 12AU7
A class Transistor expansion
Professional &rich audio interfaces
Can connect with all kinds of professional audio equipment
A variety of input interfaces to make our match more abundant
Can be used as a n amp or separately or with other equipment to form a balanced HIFI system
Two sets of AUX input interfaces
Greatly enhance the front-end input signal quality of CD,turntable,Easy to connect CD players and other multimedia players,Two groups of single-ended input can also be converted the existing player's sound quality.Can choose the input signal through the professional volume knob encoder.Switching the playback device more easily
Balanced signal input interface
Perfect experience of high quality music
High-end decoder or CD machine input signal through the four-core balanced interface input signal,So that the separation,resolution,sound field,background purity of music can be greatly enhanced,Let you enjoy the pure sound of perfection
Pure balance analog flavor
Clever combination of Tube and Transistor
From the input to the output,all using balanced transmission mode,the balance output can vibrate the headphones diaphragm better,So to grealty enchance the music sound field dynamics,and get more pure musical instruments sound and wonderful vocal performance
Classic tube 12AU7
As a preampifier,it makes vocal sound more vivid,and shows the natural details of the breating,while the back-end class A expansion of the transistor to effectively provied high voltage power supply of +/- 15V,making a strong reserve power,you can easily drive 8-600 ohms,high resistance or low resistance headphones
Customized capacitance
Sound cystal/sweet/supple sound
Customized metallized polyester capacitors
Electron tube 12AU7 as the output capacitance,Japan ELNA SILMC II.Professional capacitors as coupling capacitors.A variety of HIFI capacitors bring gorgeous high-frequency Warm and beautiful feeling
Exquisite appearance
Strong and durable/anti-interference ability
The XDUOO TA-20 shell is made of aluminum alloy,effectively reduce the faulty signal .Removable aluminum alloy tube guardrail effectively protect the tube from accidental damage
Size of A5 Paper
Can take full advantage of effective space,saves desktop space,easy with the computer,notebook with the formation of PCHIFI system   14.8cm*21cm
 
Specification
Power supply:external electricity (AC100-240V)
USB sample rate support :16-24Bit, 44.1KHz, 48KHz, 88.2KHz, 96KHz, 176.4KHz, 192KH
Output Power: 2000mW (32Ω load)
Gain: +18 dB
Distortion: ≤0.01% (1KHz)
Crosstalk:110dB
Impedance: 6Ω ~ 800Ω
Size: 105mm x 23mm x 12mm
Weight: 410g
Package
xDuoo TA-20 Headphone Amplifier
Power Cable
Manual
Warranty Card


Share
View full details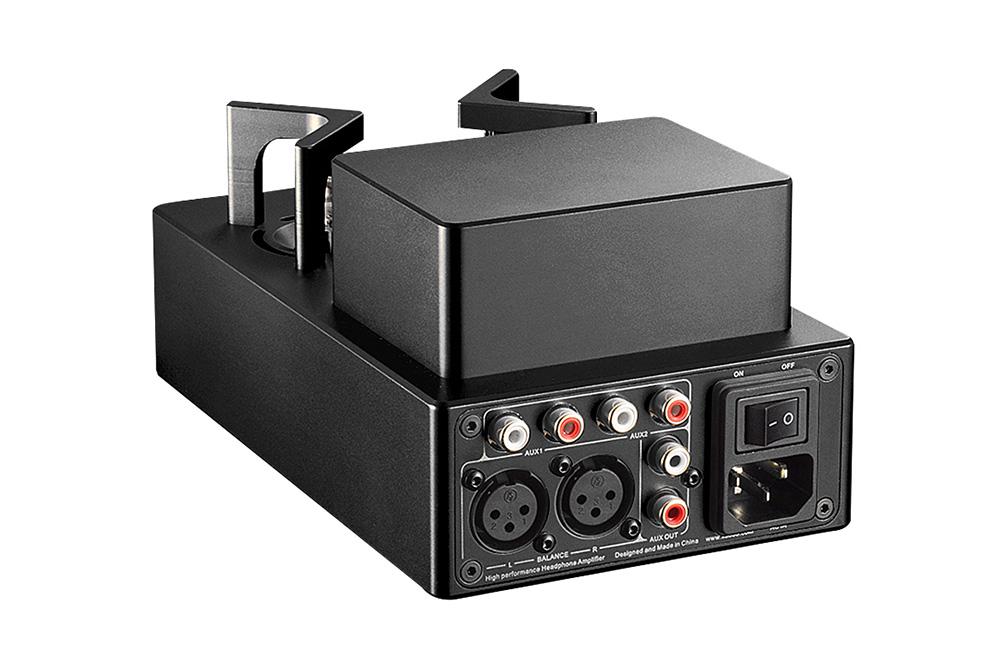 Fast & Free Shipping

Free Australia Post Shipping. All products ship from our Australia Warehouse

Australian Warranty

Purchase with confidence, this product is covered by a full Australian Warranty

Experienced Product Support

We have the solution! "as audiophiles who love playing with Hi-Fi gear as much as you do"

Showroom Demonstrations

Contact us to arrange a time to listen to your favourite products in our dedicated demonstration rooms.